Project 76 – Bukavu – Extension chicken farm
Location: Democratic Republic of Congo – South Kivu – Bukavu –
Psychiatric centre Sosame
Project leadtime: 12 months
Requestor: Jean-Jacques Chishibanji for ANUPF association
Description of the project:
On February 8th 2017 we signed an agreement to get 1.000 € to support the patients with the highest needs with medical care. With this money we bought chickens, an electrical breeding machine, food and a shelter for the chickens. The project is evolving well. Monthly the breeding machines gives us chickens and the chickens give us eggs. Part of these are sold to buy medication for some patients and food for the chickens (see monthly reports).
The main target is that the patients with the highest needs could start growing chickens themselves. Therefor we want to give the chicks (29 at the moment) at an age of 4 months to the families. Therefore we have a demand of food and we need to teach the families how to grow chickens so they produce many eggs; these eggs they can sell so they can buy their medication and food for the chickens. The current production is only sufficient to help 4 ambulant patients, to buy food for the chickens and to offer an egg meal to for 4 patient who stay with us and don't get any external help.
By this extension we hope to help more patients and to give more families their own chickens so they can start growing them.
A big saving we will get by growing the food ourselves. The current expenditures in fact hinder us to evolve faster with the first project (see reports).

This project includes:
- The purchase of a piece of land to grow food for the patients and chickens.
- Increasing the number of chickens so we can sell more eggs
- A bigger chicken farm, with fence, so chickens can run outside as well
After 4 months and realising the above mentioned, we will be able to give chickens to the families
Objectives:
- Fasten and extend the production to 60 eggs a day
- Grow more chicks and chickens to increase the help so we can help 25 instead of 4 patients
- Produce eggs and chickens to fight the malnutrition and allow giving good food (e.g. by giving an
egg meal to all patients in the weekend)
- Help 3 families ever trimester by giving them each 5 chickens and donate them the first chicken food so they can start growing them
- Purchase of a piece of land (1 ha) to grow food for the chickens and the needy patients
Beneficiaries:
Anupf-rd congo and their target group, the patients of the psychiatric clinic, their families and the population of south-Kivu in general
Budget:
5.195 US$, being 4.350 €
Risks:
Epidemic diseases and a shortage of food; insufficient space for the chickens
Attached documents:
Attachments
---
Follow-up of the project

---
Images
Clic on the image to see the whole album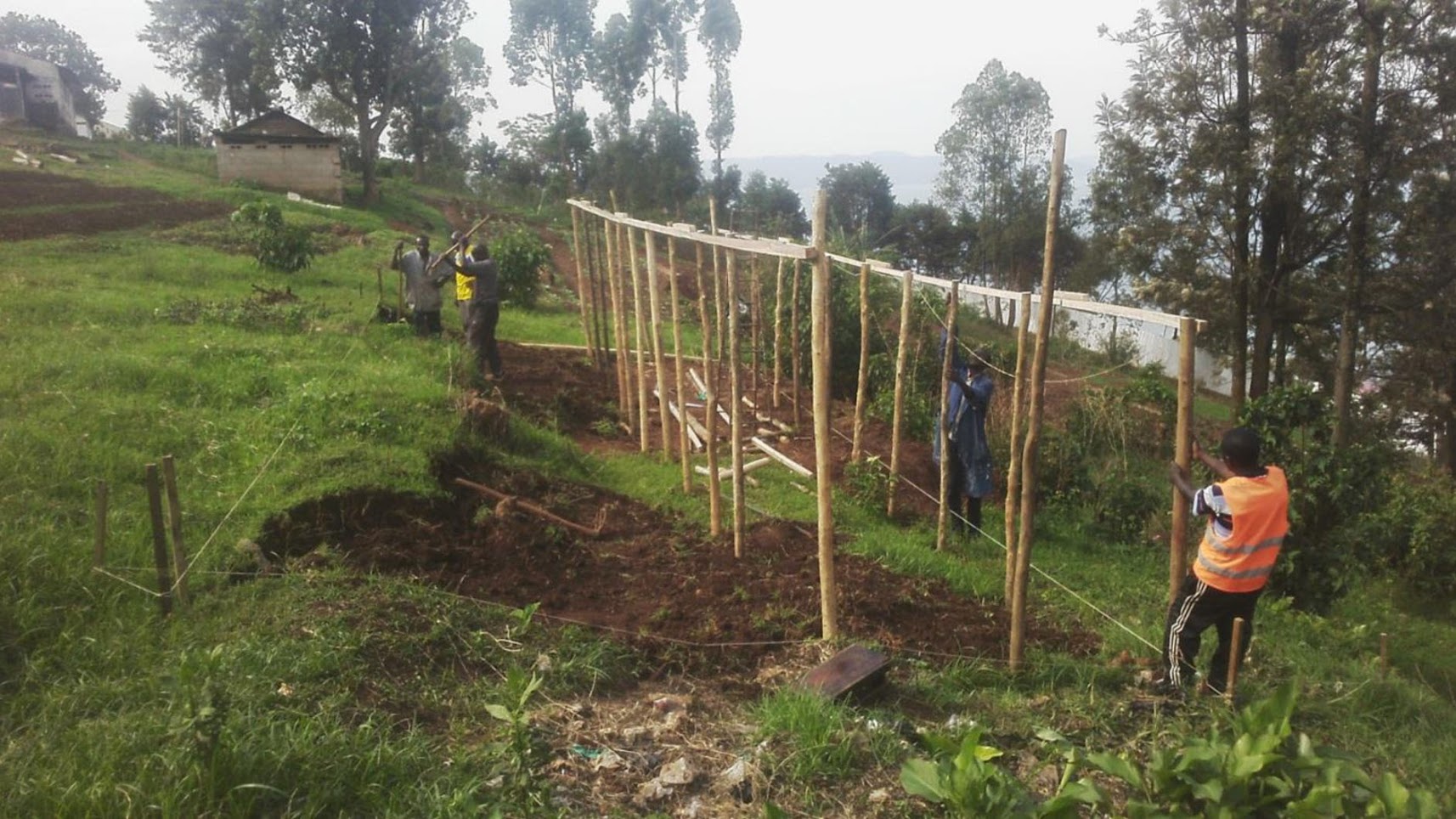 ---