Cimpunda Congo 2017 Embroiery and Sewing
Location: Cimpunda / Bukavu / Province South Kivu / RDC

Project leadtime: 6 months

Requestor: Actions pour la jeunesse "apj-asbl"
Responsible person : Anurite Mupenda Lucie

Description of the project:
In R.D. Congo lots of girls are victims of sexual harassment. Once pregnant they are abandoned. To survive they end up in prostitution with all related risks. This happens to young girls in Bukavu (Nyakaliba and Nkafu). 'Actions pour la jeunesse' wants to start a project to offer these child-mothers and their babies a way to survive (basic needs). The purpose of this project is to learn some skills to these child-mothers, to buy sewing machines and to rent a place as atelier (for sewing, for embroidery and to repair cloths for individuals). The funds will be used to pay the rent and to maintain the machines.
Objectives:
Purchase of 10 sewing machines and amenities
Hire to sewing professionals to give the training
Rent a house (atelier)
Purchase of tables, chairs, boards, tissue, ironing machines
Start the training in sewing and embroidery (6 months)
These trainings will be permanently organised for the benefit of the people living in the neighbourhood of the atelier
Beneficiaries:

50 child-mothers will be trained in sewing and embroidery.
Budget:
8.050 €
Risks:
Child-mothers stepping out of the training
Bad/wrong management of the funds
---
Follow-up of the project

---
Images
Clic on the image to see the whole album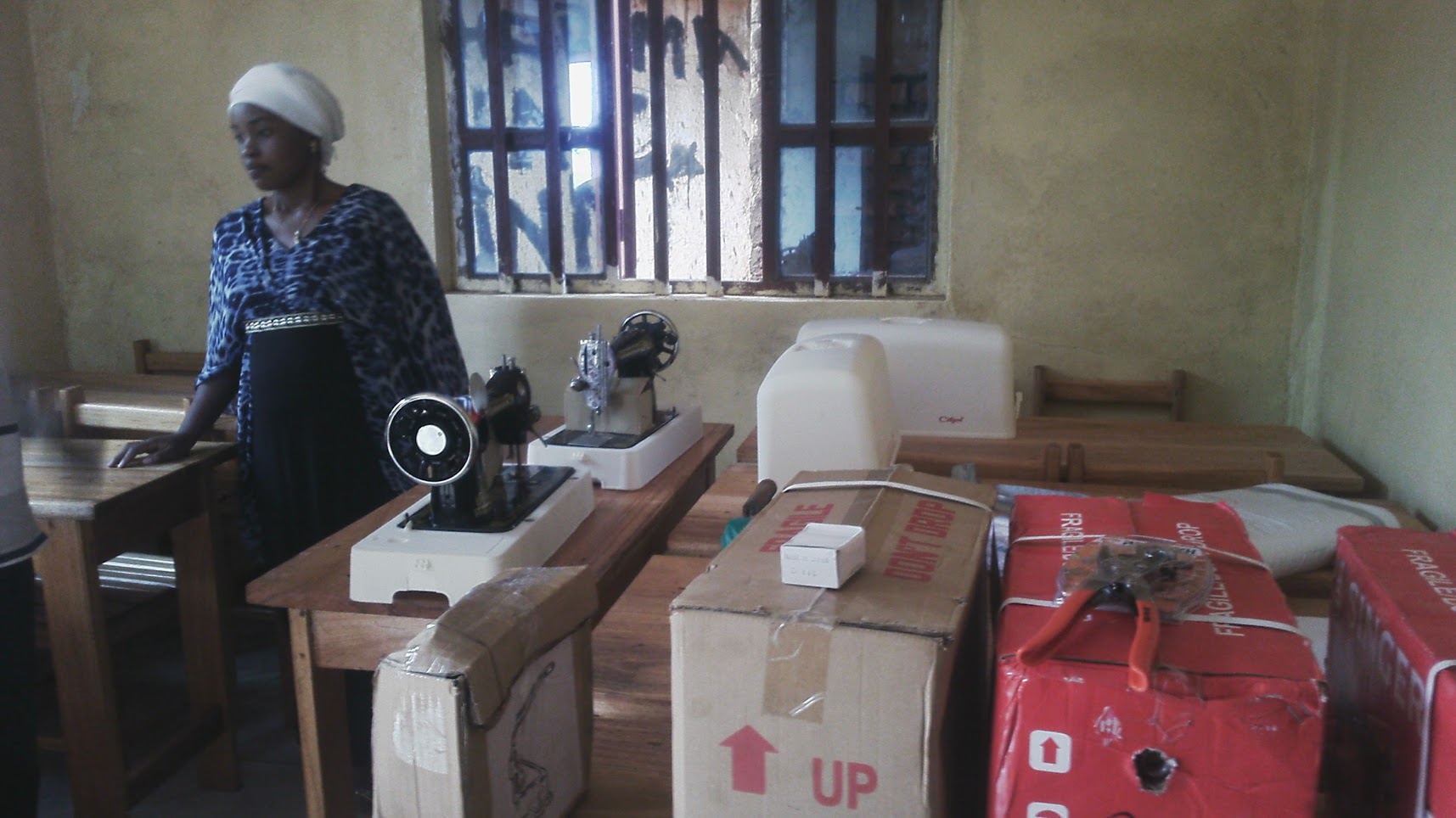 ---