Multipurpose hall Kitabi Rwanda 2017
Location: Kitabi, Nyamagabe, Rwanda
Project leadtime: undefined
Requestor: Sr. Benedicta, Sisters of Saint Francis of Assisi
Description of the project:
The multifunctional space is used for the development of the centre to create a meeting place aimed at encouraging people with disabilities, especially those of very poor families, and integrating them better into society. The offer varies from different therapies to social assistance, through specialized education.
At the same time, rental of the venue and cinema is also a good source of income for the centre and increase the level of care for disabled children and teenagers.
Objectives:
Global:

- Counseling of the children (educated and non-educated)

Specific:

- Set up a training centre for marginalized youth (people with disabilities) and the population;
- Contributing to the development of the Kitabi Centre for the disabled children;
- Upgrading of a vacant building;
- Formation of young people in professional crafts (hair straightening, cooking, knitting, ...);
- Alphabetization of adults and non-skilled children.
Beneficiaries:
The disabled children
Budget:
21.557.750 Frw, (± 21500 €)
Risks:
Natural disasters
Lack of funding for the start of the project
Attached documents:
---
Follow-up of the project

---
Images
Clic on the image to see the whole album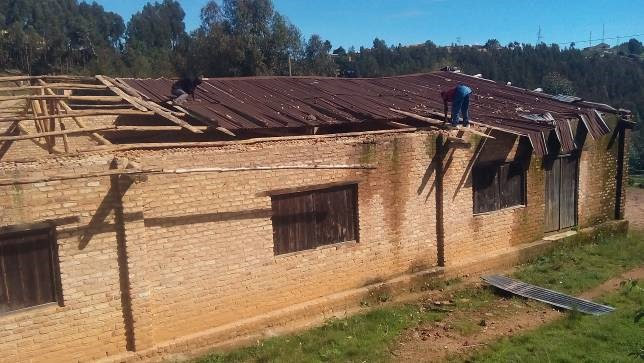 ---