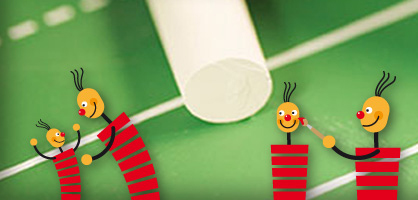 We were invited at the nursery and primary school 'De Luchtballon' at Erembodegem to present our association 'Vleugels van Hoop'.
It was not only an exceptionally sunny day for a 23th October, the reception was just as bright.
The preparation of the material and the video presentation were ready in a very short time. We had a video projector and projection screen available for which we are very grateful.
The groups of little children were pleasantly surprised with a presentation 'Bumba goes to Africa along with the class of 'Vleugels van Hoop', and were immediately 'loose'. The response was immediate. Bernadette took literally a heavily loaded suitcase and took almost the airplane to leave on a journey. François, equipped in an African dress and along with his walking stick, made a deep impression. When he spoke a few Rwandan words the story was complete. One by one the children arrived to admire and test the African objects: toys, musical instruments, objects made from banana leafs, …..
The pupils of the primary school listened very carefully during the video presentation and came up with more specific questions about Africa, people, animals, … Especially the carrying on the head with the African basket and blowing the cow horn were tested.
When at the departure, François (who is a coloured person) was carrying the heavy suitcase through the playground, a young boy asked him: 'Sir, are you leaving now for Africa?' … … ….. The day was successful!
Everyone was happy! It was a very fine day at 'De Luchtballon' and we are very grateful for the fine reception. Thanks to Mrs Ann De Naeyer, director, all teachers and especially all pupils, large and small, for the enthusiastic co-operation.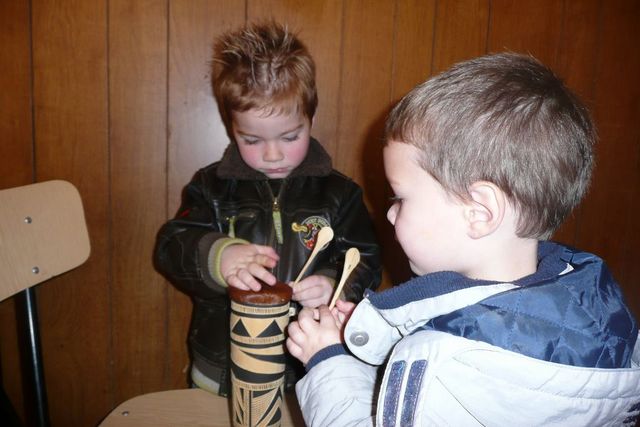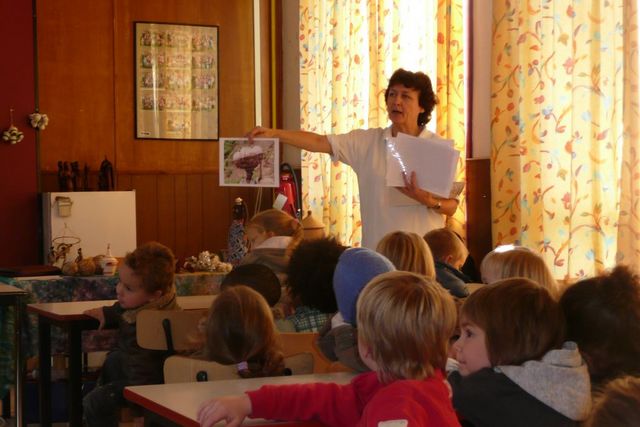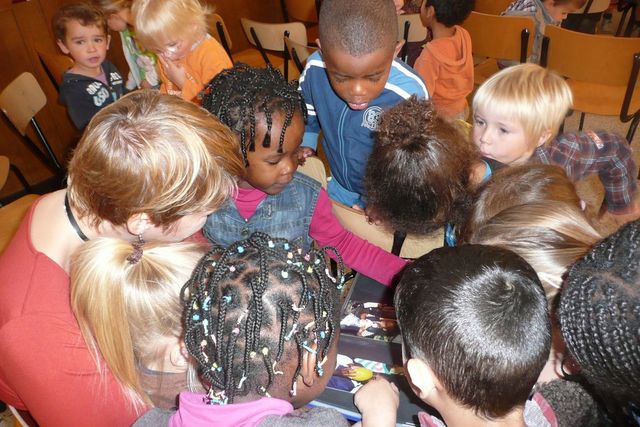 ---