Gazet van Antwerpen - January 2011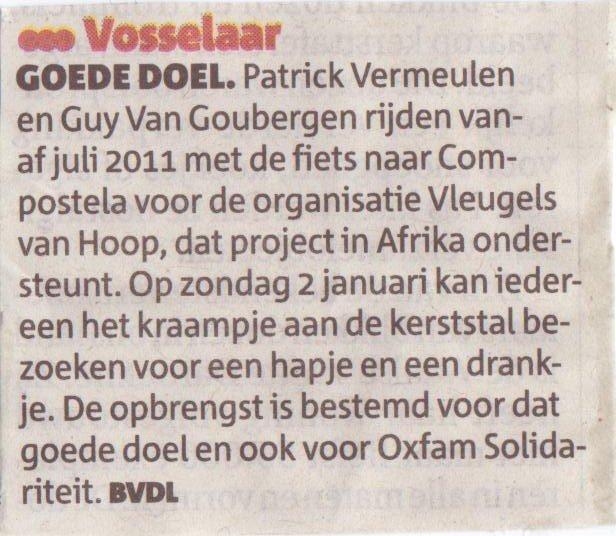 Vosselaar - GOOD AIM – Patrick Vermeulen and Guy Van Goubergen will bike to Compostella,
in juli 2011, for the benefit of Vleugels van Hoop, which supports projects in Afrika.
On Sunday January 2nd everybody can visit the small market booth next to the Xmas stable
for a drink and a bite.
The turnover will go to the mentioned association as well as to Oxfam Solidarity.
---