Improved Beekeeping project Huye Rwanda 2017
Location: Huye district, Kinazi sector, Rwambariro cell - Rwanda
Project leadtime: 30 months
Requestor: Dan Gashugi
Description of the project:
Rwanda is a developing country in Africa, with high density of population. This means that many peoples are poor and they do not have enough land; this causes poverty in many families in rural areas like Rwambariro cell. To fight against poverty we decided to start a beekeeping project because it only takes a small lands and it does not require other funds after start up. It will be a beneficial project with good outcome.
Objectives:
Creating jobs for all members or initiators of this project including me as project coordinator
To provide mutual insurance scheme to neighbourhood (poor people) around this project and employing them
With the outcome of this project the members and neighbours will be given small domestic animals to improve their life (goats, piglet,…)
Encourage local artisans in the production of beekeeping equipment
Beneficiaries:
Direct beneficiaries are Ngarambe Sosthene, Eliab Masandi, Mukarwego Ndahiro, Ndayisaba Mukashema Donatha and their families. And we will employ technician beekeepers for the installation because most of us know this cultivation only in a traditional way.
Budget:
Total cost of the project is 2.229.000 Frw, being 2.300 €
| | |
| --- | --- |
| Materials | Estimate cost in RwFr |
| Traditional hive (to retrieve the bees) | 25 hives x 3.000 RwFr/hive = 75.000 RwFr |
| Modern hive "langstroth" | 25 hives x 50.000 RwFr/hive = 1.250.000 RwFr |
| Extractor | 350.000 RwFr |
| Soaker of 200 l | 300.000 RwFr |
| Sort | 30.000 RwFr |
| Smoker | 20.000 RwFr |
| Tools (knive, brush, ….) | 34.000 RwFr |
| Protective clothes | 100.000 RwFr |
| Protection of the Queen | 10 x 2.000 RwFr = 20.000 RwFr |
| Miscellaneous | 50.000 RwFr |
| Total | 2.229.000 RwFr |
Risks:
Use of chemicals on plants which may kill the bees
Climate change
Natural disasters
Budget constraint due to price fluctuations at the market
Attached documents:
None
---
Follow-up of the project

---
Images
Clic on the image to see the whole album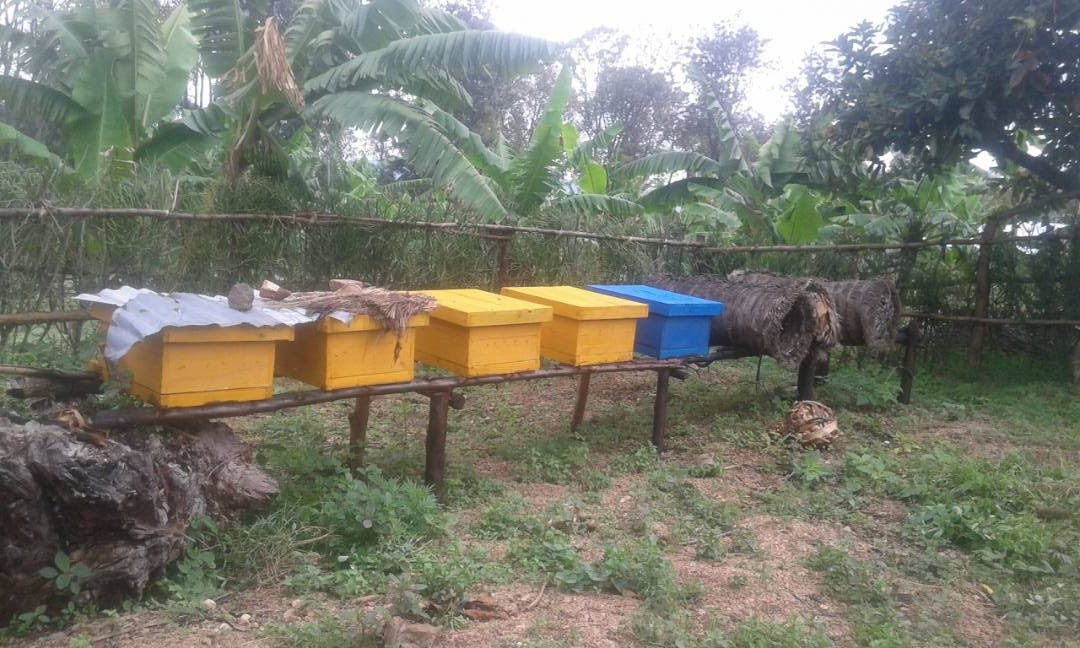 ---