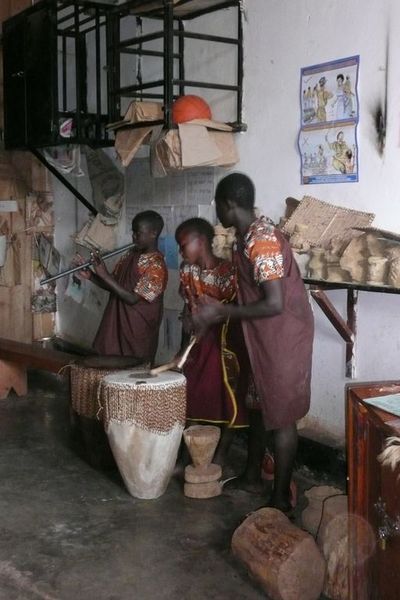 POULTRY KEEPING BY CHILDREN RESCUE VOLUNTARY ORGANISATION (CRVO)
AS AN INCOME GENERATING PROJECT
EXECUTIVE SUMMARY
Poultry keeping is the project proposed. This is intended to be located in Kabale Town which is found in South Western Uganda. This project is expected to last for two years. The purpose of the project is to improve the economic state of the organization which will enable the organization get financial income to support vulnerable street children under Rehabilitation.
This project will enable children learn how to run small scale business since they will be participating in the proposed project. Children will get skills. Once this project has taken off, the beneficiaries will be vulnerable children and communities around through selling eggs which will enable the organization to get money and buy scholastic materials, clothes, food, medication, school fees as well as paying rent for the rehabilitation centre.
In order for this project to succeed many people will be implementers directly or indirectly. The total cost will be 17260000. the project once it has started, it will be able to sustain itself within the first six month and this will give a firm basis for its sustainability.
BACKGROUND.
Children Rescue Voluntary Organization is a registered Non governmental organization found in Kabale Town. The organization aims at restoring the last hope of vulnerable children who has lost hope due to physical, socially, economically and emotionally tortures. The organization intends to restore over 200 pupils through equipping them with knowledge and skills hence improving their social economic status. Kabale is a densely populated place with a population worth 40000 people with children constituting the highest percentage. Most of the people are below the poverty line which has forced many children to run from their homes to the street due to lack of basic essentials.
As a way of reducing the increase of vulnerable children from the street, the organization intends to start income generating projects for the organization then later to be extended to house holds.
Poultry keeping is an income generating project proposed which once it has started, it can sustain itself and be a source of income to all house holds in urban setting using limited resources. This class has been determined basing on social, economic background of vulnerable children who are found eating food from garbage centres in town. Therefore the idea of establishing poultry keeping project, will play a pivotal role in social economic development of these children. This will provide the answer to those children who are psychologically tortured.
PROBLEM STATEMENT.
The proposed poultry keeping is an income generating project that is answer to poverty. The idea of increasing number of children on the streets is geared by among many others poverty, orphanage, lack of basic materials, extramarital relationship, drunkardness etc. this project will address the social economic status of vulnerable life. It is important to start because once it starts it will generate income that will enable the organization improve the poor living standards of vulnerable children on the streets by meeting their basic essentials like food among others. Hence improving the social economic status.
It is hoped that once this programme has been funded the life style of both children (vulnerable) and households will improve.
Therefore failure to start income generating projects will continues to deny the vulnerable children from enjoying fundamental human rights for development.
Goal: Improvement of social economic development
Objectives:
To provide income generating projects to over 200 children
To train households on income generating projects.
To develop a sustainable income generating projects
To provide/equip children with skills.
To address issues related to basic essentials of children like food, clothes, education, medication etc.
Methods: In order to achieve the targeted outcome, the project will have a committee which will be responsible as well as community involvement as well as children.
A down top approach will be applied in order to realize a positive impact.
The implementation will be as per developed bills of quantities and the veterinary services will be done by an experienced person.
There shall be Bank Account management by this committee on behalf of the organization.
The children will participate in caring as a way of learning.
The project shall have records which will be monitored at any time of need.
There shall be a continuous monitoring
There shall be a procurement committee.
CHILDREN RESCUE VOLUNTARY ORGANIZATION
POULTRY KEEPING PROJECT FOR 1000 BIRDS FOR THE FIRST SIX MONTHS STARTING FROM THE DAY BIRDS ARE PURCHASED.

Item

Quantity

Unit cost

Total cost

Construction of a yard (structure)

Nails
Off cuts
Iron sheets
Poles
Cement
Aggregates
Sand
Doors
Wire mesh
Labour

50kgs
1500
100
100
15 bags
2 lories
3 lories
5 doors
2 roles

3500 x 50
2000 x 1500
20000 x 100
3000 x 100
30000 x 15
35000 x 2
40000 x 3
40000 x 5
150000 x 2
300,000

175,000
3,000,000
200,000
300,000
450,000
70,000
120,000
200,000
300,000
300,000

Sub total

5,115,000

Birds (poultry)

1000

7000

7,000,000

Electrification

Wires
Bulbs
Sockets
Lamp holders
Labour

1 role
8
8
8
1

90,000
1000 x 8
3000 x 8
1500 x 8
50,000

90,000
8,000
24,000
12,000
50,000

Sub total

7,184,000

Facilities for poultry

Drinkers
Eating troughs
Vaccines
Laying boxes
Trays
Marsh
Dewormers
Vitamins

40
40
2
10
100
30 sacks per month

20,000
10,000
100,000
20,000
1000
50,000 x 30
100,000
100,000

800,000
400,000
200,000
200,000
100,000
1,500,000
100,000
100,000

Sub total

3,400,000

Casual labourers
Veterinary personnel
Transport
Gum boots
Overall goats
Gloves
Jericans 20 litres
500 litres container for water
Rack
spades

4
1

3
2
4
4
1
2

30,000 x 6 monthly
30,000
400,000
15,000
25,000
5,000
3,000
100,000
10,000
7,000

720,000
180,000
400,000
45,000
50,000
20,000
12,000
100,000
20,000
14,000

Sub total

1,561,000

Total cost

17,260,000

Total cost in euro
6350
The above project is a short term with stable income. The more birds the more income in the shortest possible time.
This project proposal is for the first six months then after it will sustain itself.
If you start with 1000 birds there is a possibility of producing 50 trays of eggs per day once they have started to lay. Therefore the project will be able to generate approximately 300,000= Uganda shillings per day. Hence supporting vulnerable children.
---
Follow up of the project
The first meeting with this organisation took please in December 2009. We heard drums and went to look where the music was coming from. Children living on the street and orphans gave us a performance which touched us deep.
The responsible person invited us to get to know each other and this was the start of it all. Shortly after our return in Belgium a project proposal was send to us. After evaluation the decision was taken to support these children.
---
February 2011
Mail 07.02.2011
'Hi madam, recieve warm greetings from the organisation.
Thanks so much for all the greatwork you did to support the vulnerable children.
Presently we have 750 birds despite sickness which keep affecting them.
We have not yet achieved our expectations but so far a good fraction has been met since the project can now support 89 children in form of scholastic materials,food.as well as medication. This confirms that our target has been partly met. We feel if we had another project to support this one then we would realise 100 percent target.
This project is able to buy food for all the birds on top of meeting children needs.we feel if we get a way we would start a piggery project to support this poultry so that we get school fees ,clothes and rent expenses as well as water and electricity bills.
This idea is healthy in that we have many vulnerable children who cannot be mantained by this one project.
Otherwise convey our appreciation to all association members for the great work they did to support children.we pray that you continue to support us until you see us fly to sustainability.
Leonard'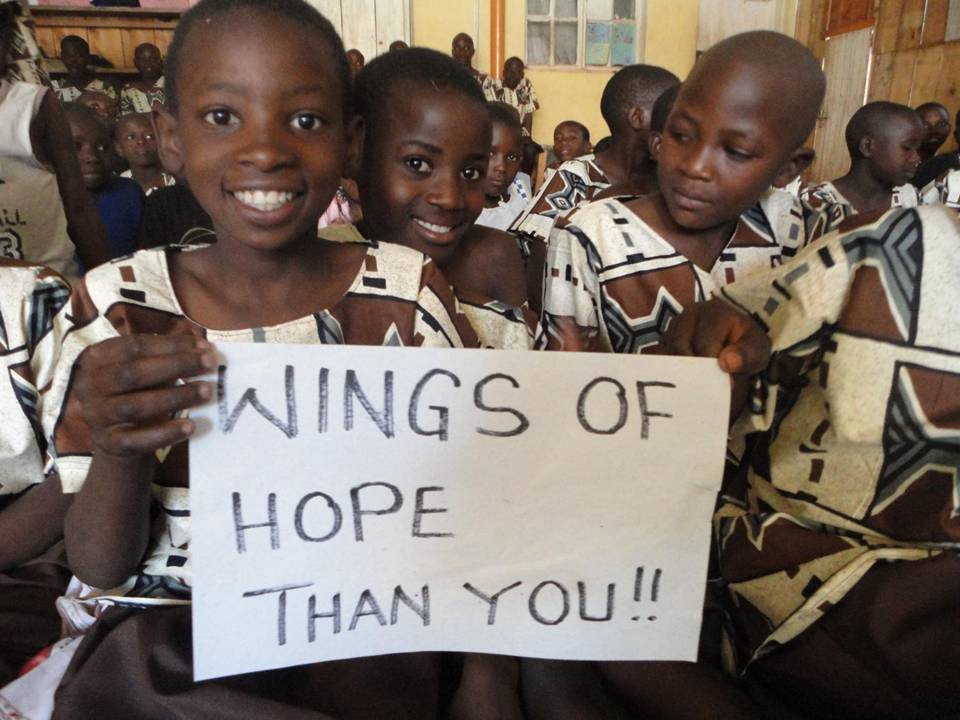 ---
Pictures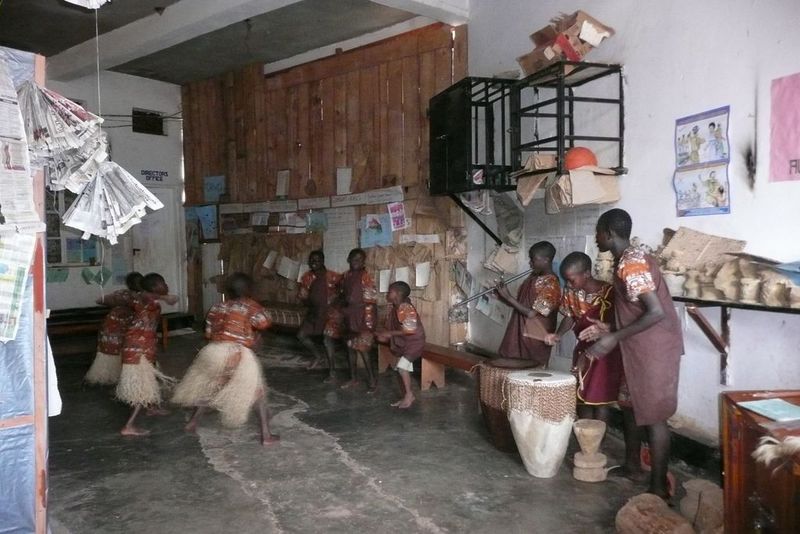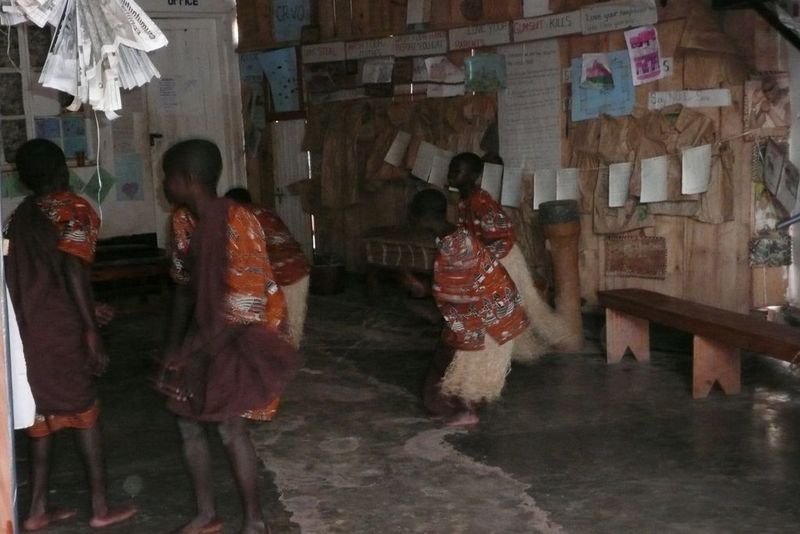 Click here to see the pictures july 2010.
---