Water collecting jars
Location: Kabale - Uganda
Project leadtime: October – December 30th 2013
Requestor: Tumwesigye Leonard on behalf of Children Rescue Voluntary Organisation
Description of the project:
The proposal is a water project. Water in life is an important necessity for meaningful and health of our children and their communities. Many children don't get clean water and the distance is far to water sources.
Objectives:
To reduce the burden of children who walk long distances for water
To reduce diseases due to dirty water
To reduce the risks children undergo while walking for water after school
Beneficiaries:
All homes of vulnerable children under CRVO and their households
Homes of children who's guardians are chronically ill
Budget:
The budget for 40 water jars will be 23.598.000 Uganda Shillings. Some empty jerry cans to carry water, wheel barrow and spades have been included as necessities.
Risks:
Long distance for water to use
Few experienced personnel to construct water jars leading to increasing on labour costs.
---
Follow-up of the project
Date: December 30th 2013

General status:
The water harvesting tank construction at household level started well after getting the funds from association Vleugels van Hoop. Guardians and children actively participated and 40 extra tanks have been completed in time as agreed.
Progress since last status report:
The project continued well with all purchased materials. As a result of team work, from the beneficiaries, staff and contractors, the work was done perfectly well and now children and their households are ready to start using them.
Financial status:
A total of 23.589.000 Uganda Shillings was fully utilized in the materials and labour as proven in attached documents.
Problems/concerns:
Poor roads
Too much rain in the construction period
Some family members were too old to help in carrying materials
Attached documents (pictures, reçu's,…):
Pictures
Agreement with the contractor
Receipt of the materials purchased
---
Images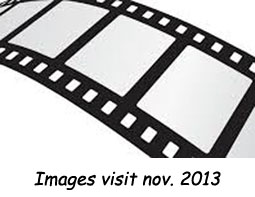 ---