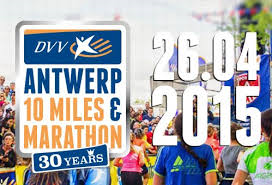 10 Miles Antwerpen

In 2015 we also participate at the 10 Miles of Antwerpen!

---
Follow-up of the project
10 miles of Antwerp – Sunday April 26th 2015

An early morning as we had to leave in time to be early in the Captain's Lounge at Linkeroever-Antwerp before the access road to the 10 miles course were closed.
Sporty men and women (some with more, others with less running experience) arrived well in time on the agreed spot to change clothes.

T-shirts with sponsors and the logo of Vleugels van Hoop were tried and found perfect. Checking the drinking bottles, quickly eating some pasta, rubbing and spraying the legs, putting on the running shoes and GO.
Our enthusiastic runners one by one made it the whole way. A real splendid achievement! This deserves a SUPER-congratulation!

For the runners the rain offered extra oxygen. A warm shower afterwards could ease the pains. The encouraging spectators at the contrary looked like wet "water-chickens". But no grief…one would do so much for the good cause J
Afterwards all thirsty and hungry people were invited to a tasteful buffet. Everybody returned home, tired but satisfied, with the promise to do this again next year!

From the bottom of our hearth a big "Thank You":

To all our 'winged' athletes, for their effort, perseverance and financial contribution
To all sympathizers for their support by joining us for the buffet
To all sponsors: law firm De Keuster-Zoersel, SERIS Security-Diegem, ISO-PROTECT -Moorsele, HSH AEROSPACE Finishes-Zellik, APOTES bvba-Herk-De-Stad, ALCO Invest-Damme, DVV- Stekene, Thomas Leysen-Antwerpen, EASTMAN-Gent, CAROTRANS bvba-Londerzeel, bvba CONQUISTA-Grez-Doiceau en bvba SOCAPLAST-Londerzeel .

All gathered funds will be used for the benefit of Jya Mu Bandi Mwana and you can follow the progress of our construction project to build "a new home for 267 disabled children" on our website http://www.vleugelsvanhoop.be /welcome/projects and/or actions 10 Miles Antwerp.
---
Images
Clic on the image to see the whole album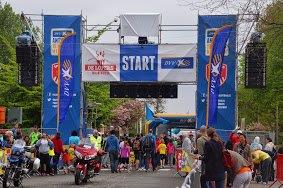 ---