CRVO – Boda-boda
Location: Kabale, Uganda
Project leadtime: 6 months
Requestor: Leonard Tumwesigye on behalf of Children Rescue Voluntary Organisation (CRVO)

Description of the project:
Boda- Boda is a bicycle based passenger and small goods carriers that started in
1960's in Uganda as a source of income that was complemented by motorcycle
based versions that give transport services locally. Both types have now spread
over the entire country and they operate in urban and rural areas where they act
primarily as feeder services to the towns or major public transport routes.
Their popularity derives from the convenience they offer and ability to meet
demands that other services cannot. This service has grown and the term itself is
the corruption of English 'Border-Border'.
Objectives:
This service is being run by school drop outs or those who never had an
opportunity to go to school, as their source of income and to take care of their
families. By this their households will become free from poverty resulting into
many more income generating projects that will be started
Beneficiaries:
1st phase : 20 youngsters, above 14 years, that never had the opportunity to
continue schooling.
Future : The financial means as outcome from this project will be invested in
more motor bicycles, to offer a job and income to more youngsters and their
families (multiplication effect)
Budget:
| | | | |
| --- | --- | --- | --- |
| Item | Quantity | Unit cost (Uganda Shillings) | Total cost (Uganda Shillings) |
| Bajaj motor bicycles | 20 | 4.000.000 | 80.000.000 |
| Raincoats | 20 | 40.000 | 800.000 |
| Motor bicycle umbrella | 20 | 90.000 | 1.800.000 |
| Helmets | 20 | 30.000 | 600.000 |
| Fuel | 60 liters | 4.000 | 240.000 |
| Total | | | 83.440.000 |
Risks:
Attached documents:
---
Follow-up of the project
Date: February 2nd 2017

Name project: Project 70 – CRVO Kabale – Boda-boda project
General status:
The project started well with the purchase of all the needed motorcycles. Later the children who were identified to benefit from this programme, were fully equipped with road safety rules. Then they started by registering to join some stages which they are now members and they save weekly and so far no big challenge has been reported. They get some income to support the households and save so that this project becomes a multiplying one.
Progress since last status report:
There has been steady progress because they chose their chairperson, Byarugaba, who do close monitoring and bring a weekly report. All the eventualities are directly reported to the project staff as we try to handle where possible.
Financial status:
The project has so far saved 15.000.000=since it started and once we save what can buy another one we shall continue buying one by one.
Problems/concerns:

- There is a challenge of hiked prices of spare parts
- Poor roads which affect motor bikes.
- A lot of money is needed to insure both the motor bike and the children
- Processing driving permits is a bit expensive for every child.
---
Follow-up may 2017
General status:
This project evolves very well and is, of all project supported by Vleugels van Hoop, the 2nd best income generating project (after the piggery farm).
Progress since last status report:
From the start of the project immediately revenue was generated. A part of the generated incomes goes to the families of the youngsters, another part to the project costs (gasoline, maintenance of the motorbikes) and a substantial part is used to pay a part of the school fees for the other children within CRVO.
Financial status:
All funds were consumed as budgeted.
Problems/concerns:
As the prices of several goods e.g. food have been increasing drastically the generated income is fully used. Therefore we can't save money to buy extra motorbikes and we will issue a project proposal to extend the boda-boda project further.
Attached documents (pictures, reçu's,…):
Pictures
Clic here to see the whole album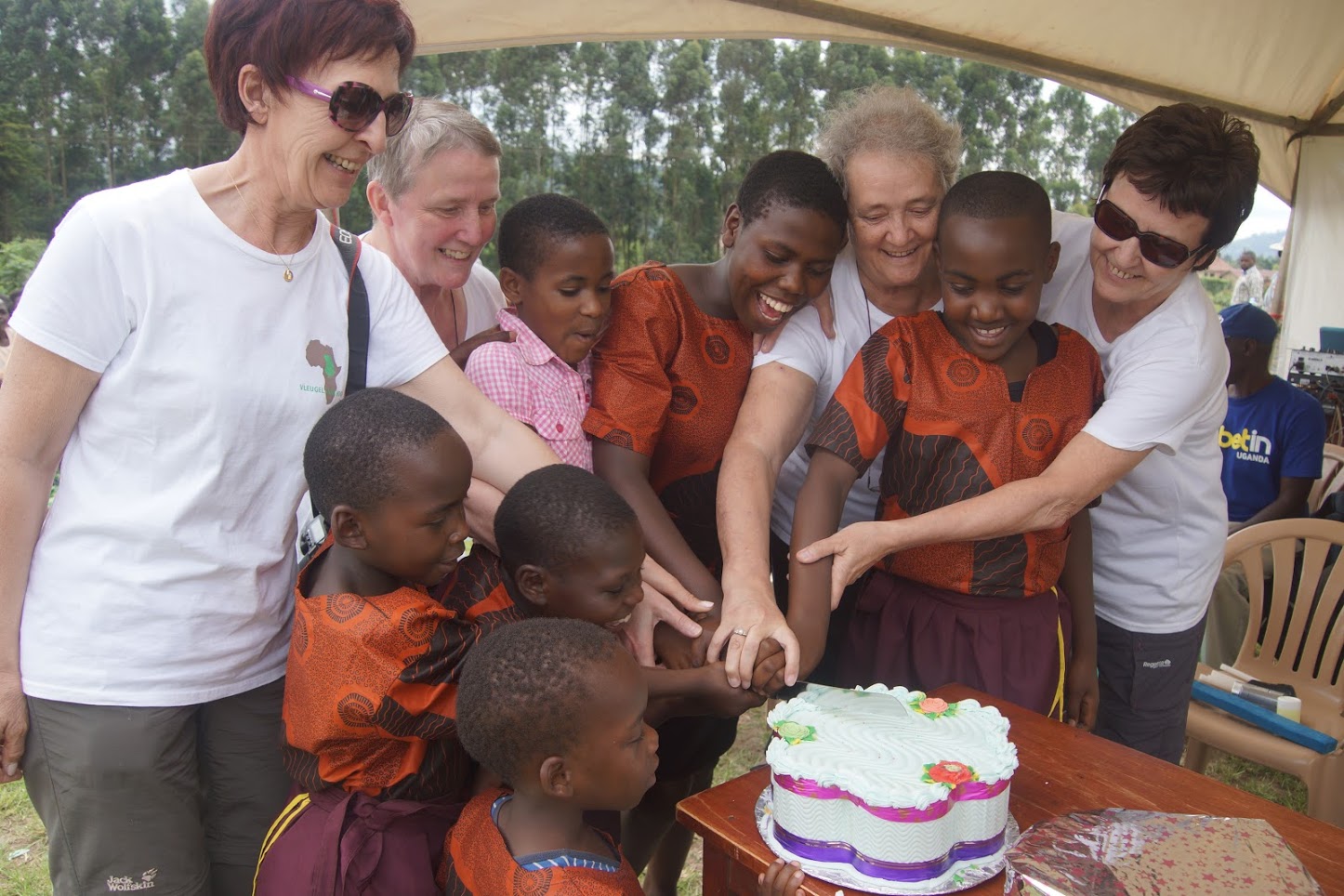 ---
Images
Clic on the image to see more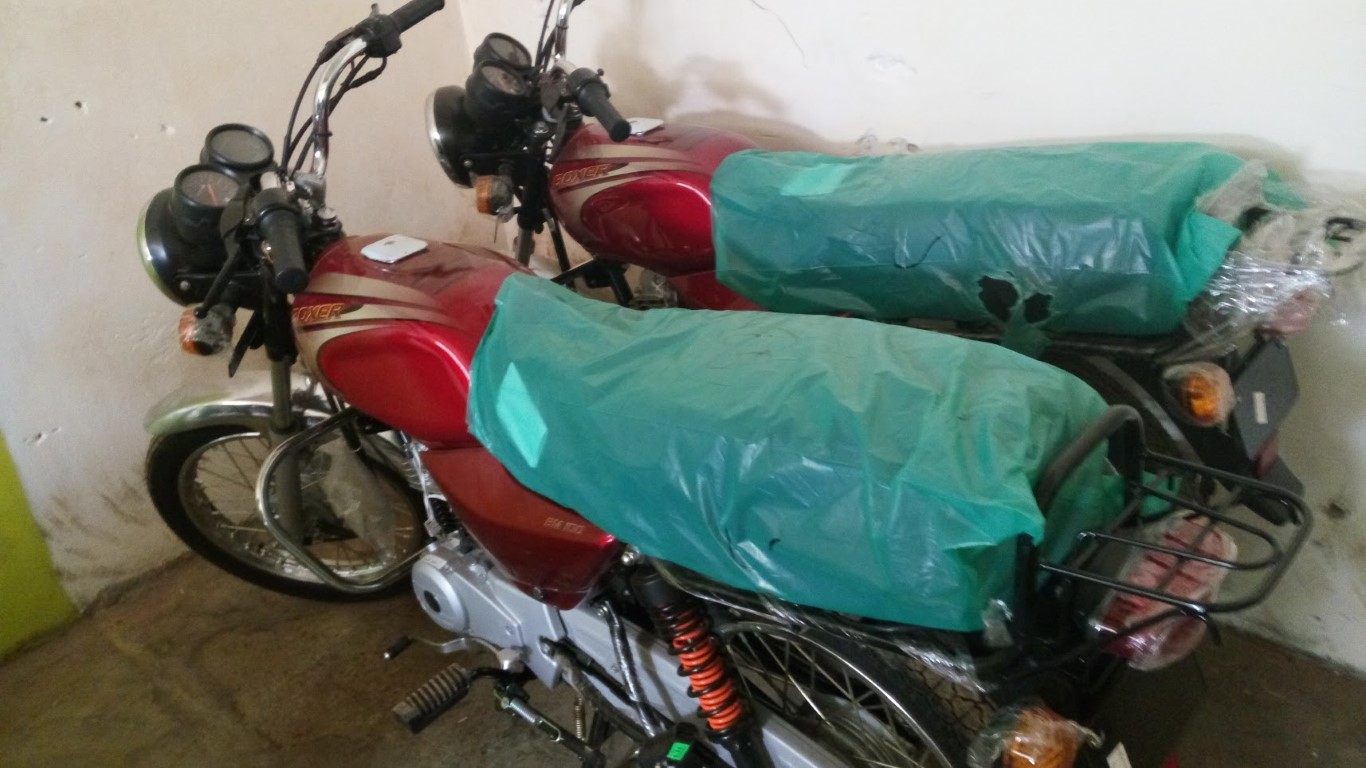 ---