CRVO – Boda-boda extension
Location: Kabale, Uganda
Project leadtime: 6 months
Requestor: Leonard Tumwesigye on behalf of Children Rescue Voluntary Organisation (CRVO)
Description of the project:
Boda- Boda is a bicycle based passenger and small goods carriers that started in 1960's in Uganda as a source of income that was complemented by motorcycle based versions that give transport services locally. Both types have now spread over the entire country and they operate in urban and rural areas where they act primarily as feeder services to the towns or major public transport routes.
Their popularity derives from the convenience they offer and ability to meet demands that other services cannot. This service has grown and the term itself is the corruption of English 'Border-Border'.
This project is an extension of the former boda-boda project, started end of 2016, as this project proved to be a very good income-generating project.
Objectives:
This service is being run by school drop outs or those who never had an opportunity to go to school, as their source of income and to take care of their families.
Beneficiaries:
20 youngsters, above 14 years, that never had the opportunity to continue schooling.
Budget: Total budget 20.000 €
| | | | |
| --- | --- | --- | --- |
| Item | Quantity | Unit cost (Uganda Shillings) | Total cost (Uganda Shillings) |
| Bajaj motor bicycles | 20 | 4.300.000 | 86.000.000 |
| Raincoats | 20 | 45.000 | 900.000 |
| Motor bicycle umbrella | 20 | 90.000 | 1.800.000 |
| Helmets | 20 | 40.000 | 800.000 |
| Fuel | 60 liters | 4.000 | 240.000 |
| Total | | | 89.740.000 |
Risks:
None
Attached documents:
Detailed project proposal and budgeting
---
Follow-up of the project
Date: August 20th 2018

Name project: Project 86: CRVO, Kabale – Boda boda extension
General status:
The project started on July 9th and all went very smooth. The project offers the youngsters (school dropouts) a job and the profit made are used to support the children of Children Rescue Voluntary Organisation (e.g. for school fees).
Progress since last status report:
The youngsters were trained (e.g. in maintenance of the motorbike) and obtained their driver license. They improved their teamwork and show a lot more positive attitude in the community. Each youngster belongs to a saving group where they save some money to become independent in the future. The remaining profit was used for e.g. the maintenance of the motorbikes, the renovation of a small house of a 70-years old widow with 3 grandchildren and to support single mothers in starting their own business (e.g. handicraft, cloth selling, ….) to become financially independent.

Financial status:
All funds were used for the purchase of the motorbikes.
Problems/concerns:
High fuel prices
High maintenance costs
Poor roads
Attached documents (pictures, reçu's,…):
Pictures
---
Images
Clic on the image to see the whole album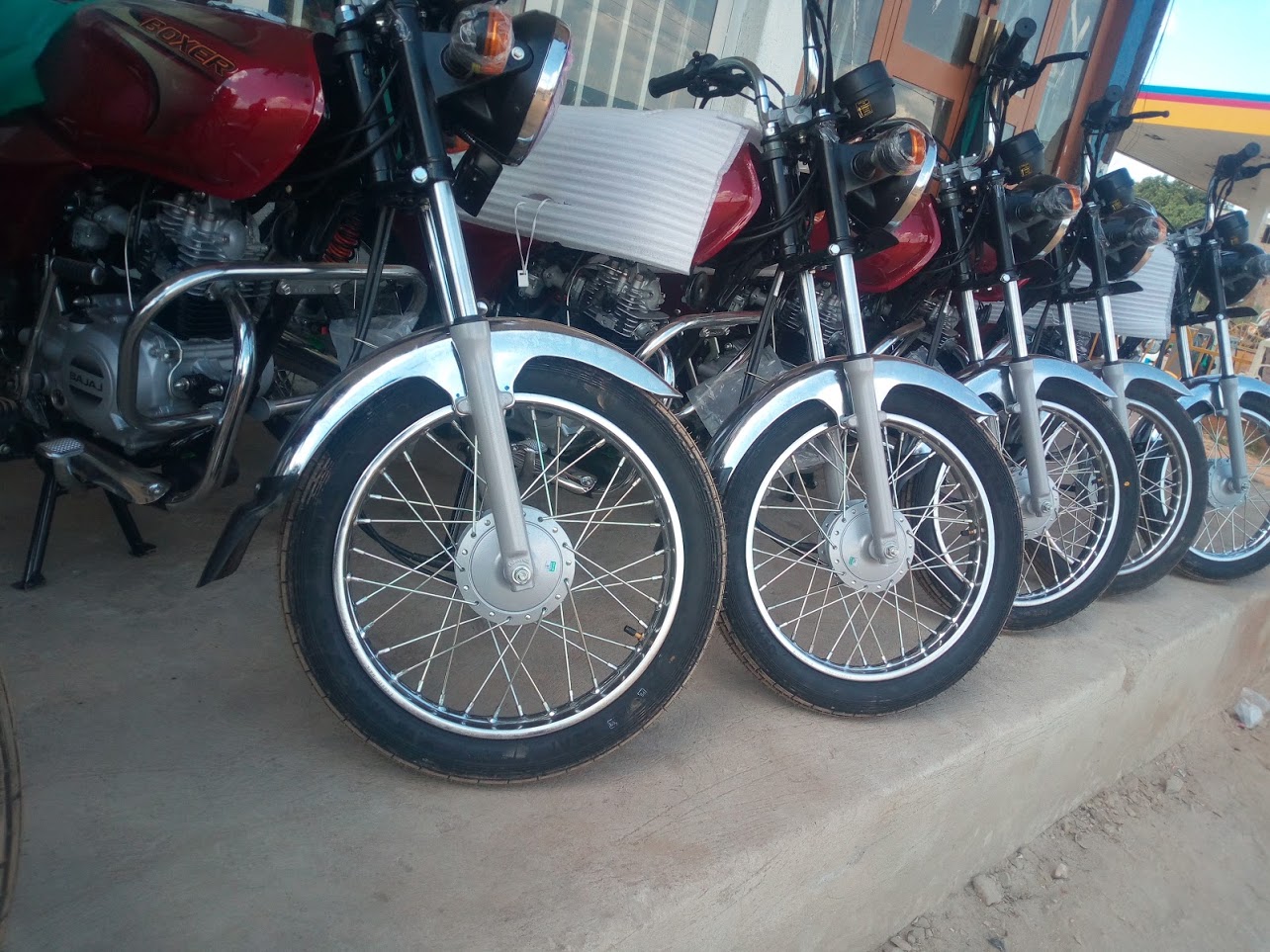 ---