CRVO – Purchase of a multipurpose building
Location: Kabale, Uganda
Project leadtime: 2 months
Requestor: Leonard Tumwesigye on behalf of Children Rescue Voluntary Organisation (CRVO)

Description of the project:
The purpose of this project is to buy a building, which will accommodate all the activities of the organization. It will include an office, a counselling room, a small shop to sell the CRVO products (candles, bread, crème and soap), as well as a room that will be a sick bay and will have the necessary first aid equipment.
Objectives:
Today children rescue voluntary organization operates in a building which is not big enough and for which the rent continues to increase which is a financial problem for CRVO. From July on the rent will from 600000 to 800000 Uganda Shillings monthly. Once such a structure is bought CRVO will become independent from paying rent and it will generate some income, as the own-produced products will be sold from there.
Beneficiaries:
The multipurpose building will allow CRVO to continue all its activities in a very conducive environment as well as improving on the socio economic status of the more than 100 children and their households.
Budget:
The budget needed for buying the selected building is 150.000.000 Uganda Shillings i.e. 37.500 euro's
Risks: None
Attached documents: None
---
Follow-up of the project
Date: August 15th 2017

Name project: Project 72 – CRVO – Purchase of a multifunctional
building
General status:
A building was selected in Kabale city, in line with the budget and the needs. The building will be used for office, consultation room, place to sell the own-made products (handcreme, candles, bread, ...), first aid room, …
Progress since last status report:
On July 15th the sales agreement was signed.
The move took place in the last weekend of July.
CRVO is very grateful to Vleugels van Hoop for supporting them!
Financial status:
Al funds (37.500 €) were used for the purchase of the multifunctional building.
Problems/concerns:
None
Attached documents (pictures, reçu's,…):
Sales agreement, pictures
---
Images
Clic on the image to see the album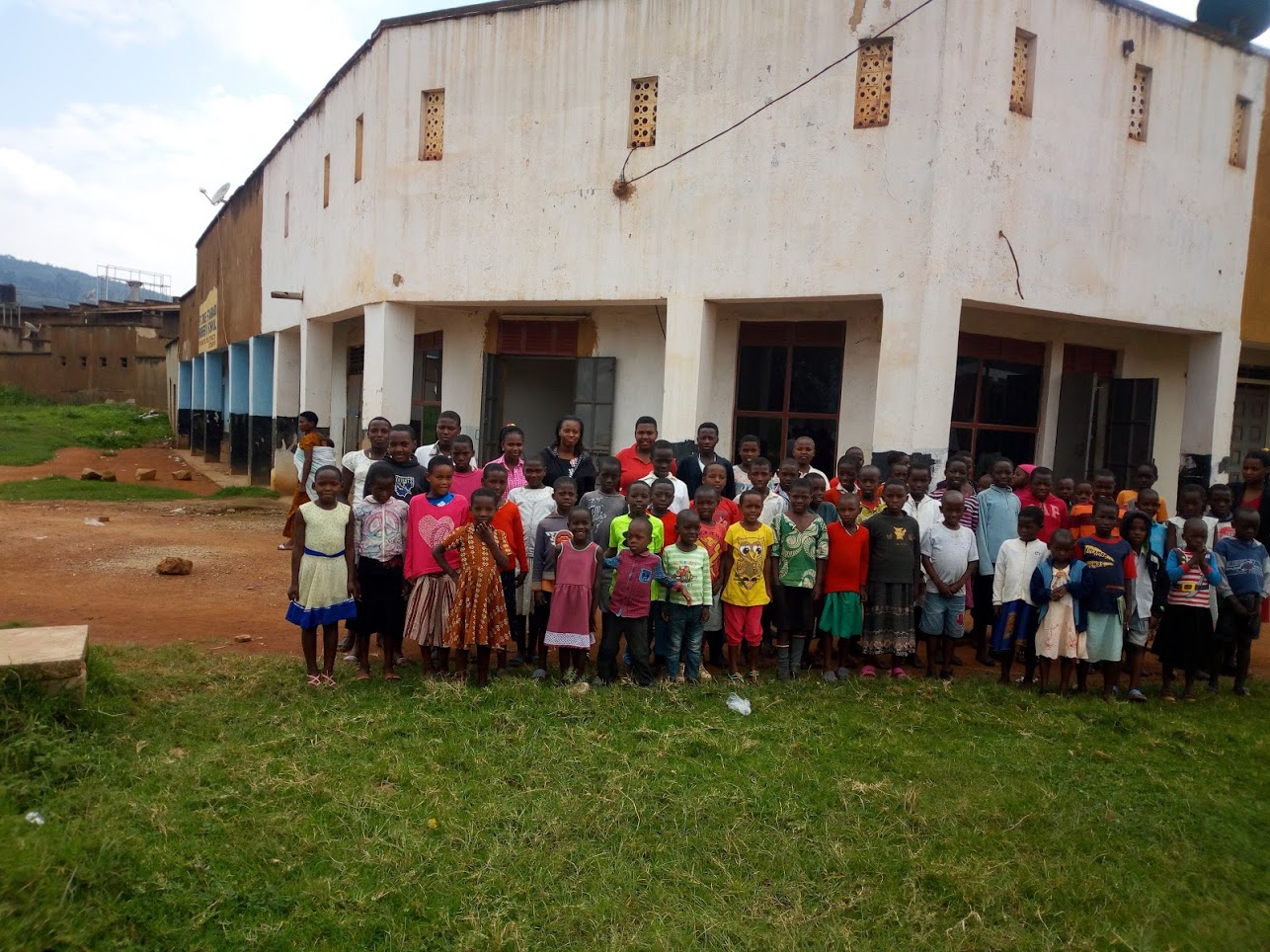 ---