Replacing the equipment in the households of the children
Location: Kabale - Uganda
Project lead time:6 months
Requestor: Leonard Tumwesigye for Children Rescue Voluntary
Organisation (CRVO)
Description of the project:
In 2014 Vleugels van Hoop vzw supported us improving the health conditions of the disadvantaged children by providing basic essentials in the households they live in. Purpose was that children will have enough basic essentials to avoid they start sharing thus increasing transferable diseases. As provided equipment are worn out replacement is needed
Objectives:
To keep the good and healthy environment where children can grow well and access all the basic requirements of life for a bright future generation.
Beneficiaries:
This project will basically be beneficial for all CRVO vulnerable children attached to families and will indirectly benefit all guardians and members of their families.
Budget:
34.800.000 Uganda Shillings
Risks:
None
Attached documents:
Detailed budget
---
Follow-up of the project
Date: 26th February 2020

Name project: Replacing the equipment in the households
General status:
Children rescue voluntary organization started the implementation of this project in October 2019. The main objective was to improve the health of our children in order to live in a conducive environment with the needed basics that can help to promote hygiene. This project was well implemented by staff, guardians and children's representative where a total of 100 children benefited. Since project implementation the organisation staff have conducted two home visits and has been able to organise one training workshop for both children and guardians to sensitize them on how to maintain hygiene.
Progress since last status report:
Each child has learnt to take care of their belongings and to behave responsibly by ensuring to utilise the equipment well for their own benefit. All the children have proved to be actively involved in ensuring that their homesteads are kept clean as well as keeping their hygiene to the expected standards. No more sharing of some equipments like towels, basins since this has been dangerous and source of some diseases.
Financial status:
The funds totalling to 34.800.000 Uganda Shillings were used in accordance to the budget.
Problems/concerns:
- some children stay in far place that made transport high
- some children stay in big families where it is a challenge to keep their belongings without sharing them with others
Attached documents (pictures, reçu's,…)
---
Images
Clic on the image to see the whole album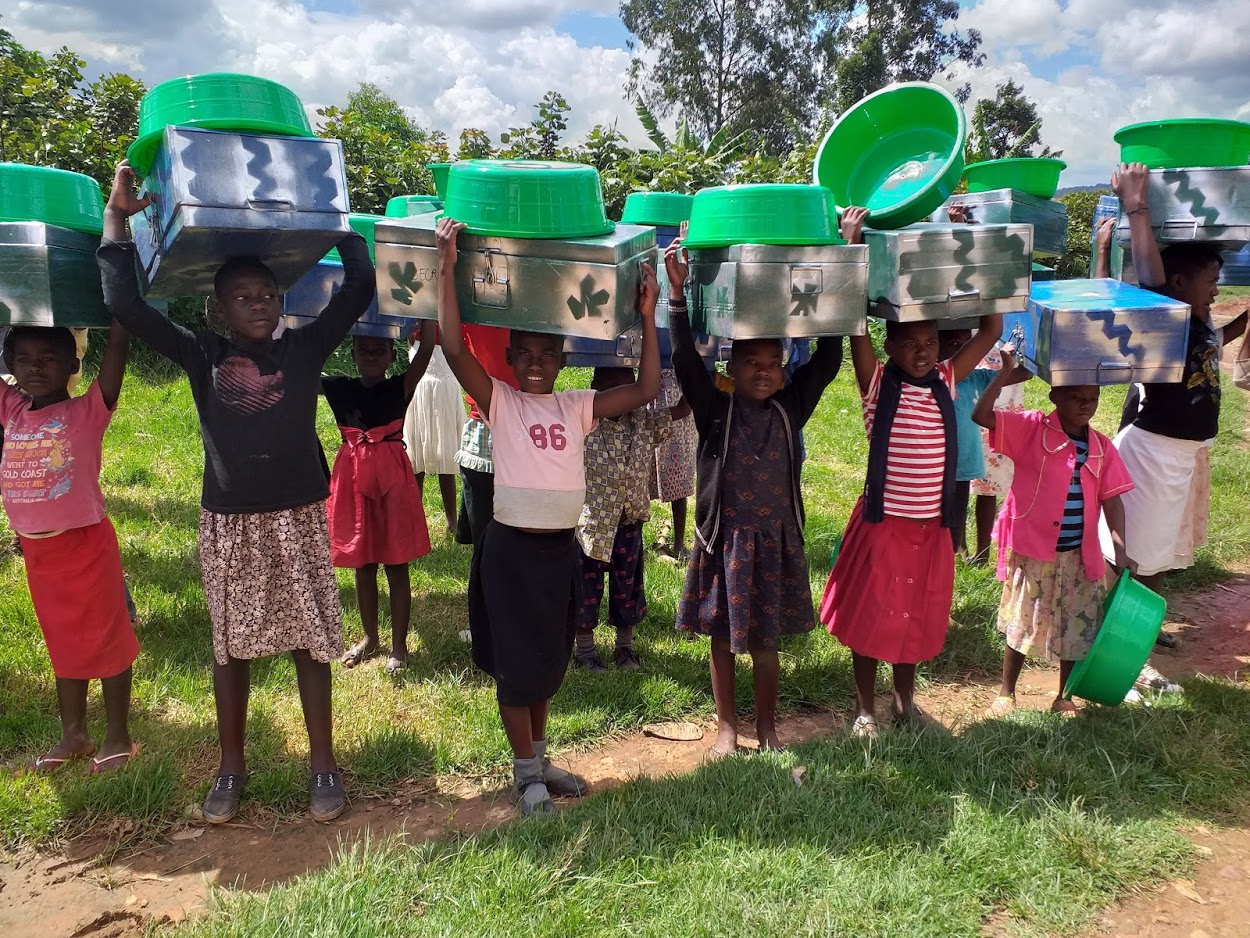 ---