Production of bricks, blocks and tiles
Location: Kabale, Uganda
Project leadtime: 6 months
Requestor: Leonard Tumwesigye on behalf of Children Rescue Voluntary
Organisation (CRVO)
Description of the project:
To generate more income to support more vulnerable children and their households, this project will implement the production of bricks, blocks, tiles and ventilation bricks. The demand for these products is high as many households are moving from traditional semi-permanent structures to constructing affordable permanent houses.
Unemployment is a major challenge as most of the caregivers have no livelihood skill to enable them to earn a stable income and both males and females will be involved in these production activities.
Objectives:
- Create employment to caregivers, youths and other community members and provide a stable income
- Empower caregivers and children with a livelihood skill
- Raise stable income for the project to meet the basic requirements for children and their households
- Provide a strategy to improve living conditions among the beneficiaries through having access to affordable building materials
Beneficiaries:
70 caregivers
120 children/youths
selected community members
Budget:
82.600.000 Uganda Shillings, equal to 20.049,00 €
Risks:
No risks seen the high demand for affordable, good quality products
Attached documents:
Detailed budget overview
---
Follow-up of the project

---
Images
Clic on the image to see the whole album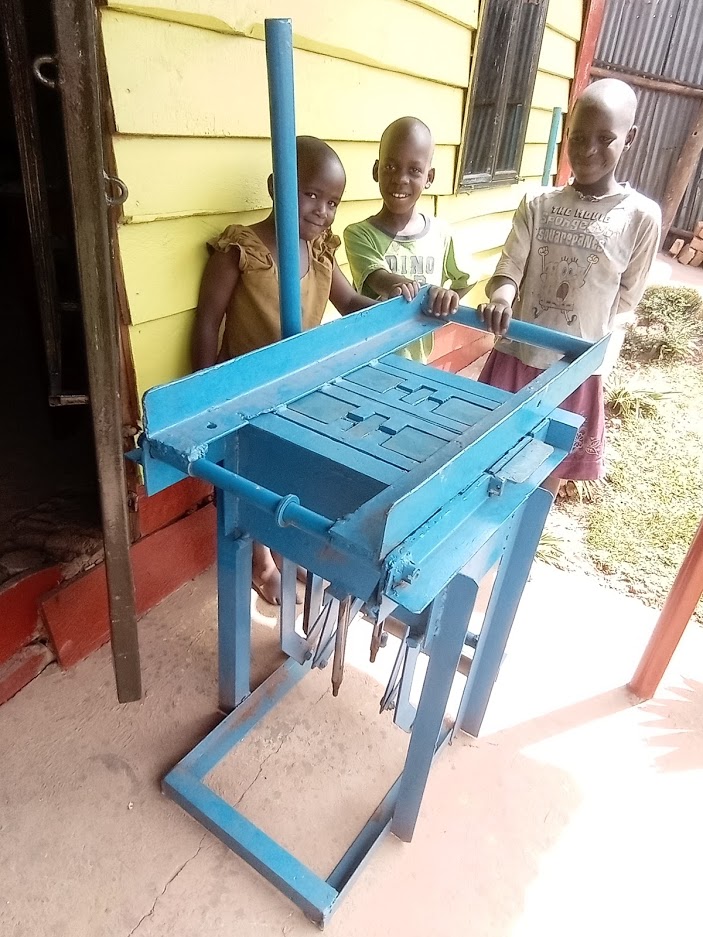 ---