Production of bricks, blocks and tiles
Location: Kabale, Uganda
Project leadtime: 6 months
Requestor: Leonard Tumwesigye on behalf of Children Rescue Voluntary
Organisation (CRVO)
Description of the project:
To generate more income to support more vulnerable children and their households, this project will implement the production of bricks, blocks, tiles and ventilation bricks. The demand for these products is high as many households are moving from traditional semi-permanent structures to constructing affordable permanent houses.
Unemployment is a major challenge as most of the caregivers have no livelihood skill to enable them to earn a stable income and both males and females will be involved in these production activities.
Objectives:
- Create employment to caregivers, youths and other community members and provide a stable income
- Empower caregivers and children with a livelihood skill
- Raise stable income for the project to meet the basic requirements for children and their households
- Provide a strategy to improve living conditions among the beneficiaries through having access to affordable building materials
Beneficiaries:
70 caregivers
120 children/youths
selected community members
Budget:
82.600.000 Uganda Shillings, equal to 20.049,00 €
Risks:
No risks seen the high demand for affordable, good quality products
Attached documents:
Detailed budget overview
---
Follow-up of the project
Date: August 12th 2021
General status:
This project involves both male and females and generates income to sustain the households. It started well after getting the needed machines, and children/youngsters and guardians were trained in the operations.
This project creates employment to caregivers, youth and community members and offers them a stable income. This has helped many youth during this Covid-19 to keep busy in the brick industry hence earning a living that supplemented survival for their households.
Progress since last status report:
There has been steady progress since April, as many were trained on how to use the machines and the number of children, youth and guardians participating has kept growing.
The brick-making project has four steps, which is preparing clay soil, making bricks, drying them on sunshine and arranging them for burning.
So far we have produced 70.000 thousand bricks and we now have started burning them as the last process. We also made 10.000 blocks (made from sand and cement) and 25.000 pavers/tiles.
Some youngsters are being hired by business community members to produce bricks from them and hence earn an income.
The returns after selling will continue to be injected into the project for its continuity.
Financial status:
The funds received (82.600.000 Uganda Shillings) were fully spent on purchasing machines, firewood, cement, sand, soil and canvas sheets.
Problems/concerns:
- New outbreak of Covid-19
- Sometimes rain delays the drying of the finished products
- Some needed materials, like firewood, needs to come from far
Attached documents (pictures, receipts,…):
Pictures, receipts
---
Images
Clic on the image to see the whole album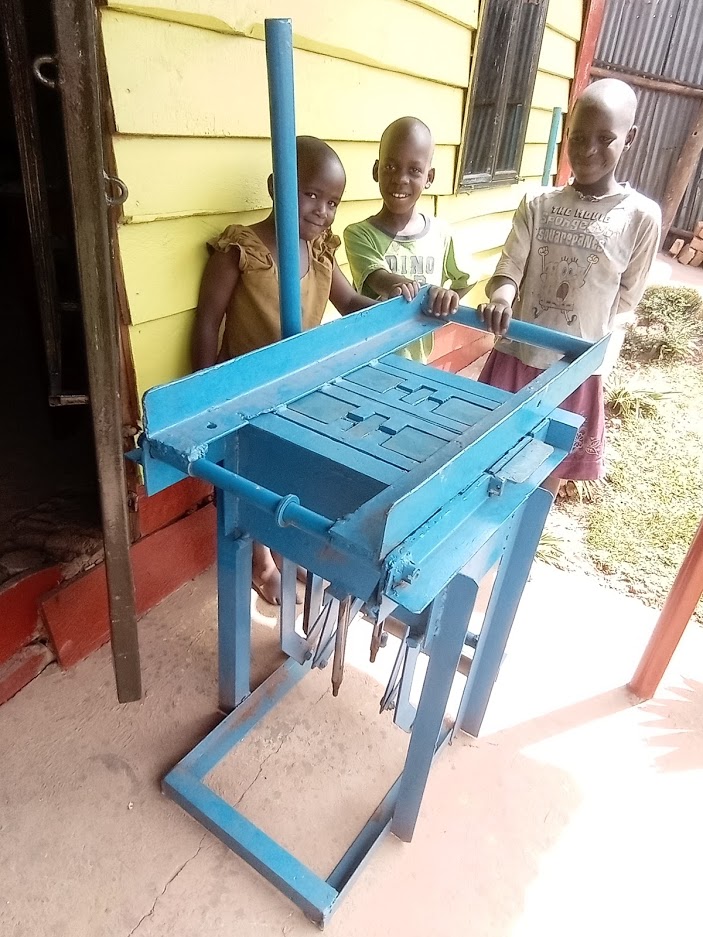 ---