Goat rearing
Location: Kabale, Uganda
Project leadtime: 6 months
Requestor: Leonard Tumwesigye on behalf of Children Rescue Voluntary Organisation (CRVO)
Description of the project:
After using all means to survive the Covid-19 pandemic a new income generating project needs to be started for the households of the vulnerable children. Goat rearing is a profitable home based project that requires low investment capital and the multiplication rate of goats is high. Hereby we generate a regular income for poor, landless and marginalized families, by providing meat and potential to sell both goats and manure.
Objectives:
- Enable households start small a income generating project that can be managed at a minimal cost and be able to improve on their lives.
- Enable households acquire relevant goat rearing knowledge and skills.
- Help households to be in a position to provide their children with the basic necessities of life after a period of time.
- Enable beneficiaries have manure to be used to improve on the productivity of their land
Beneficiaries:
Around 85 families will get 2 female, mature goats and the 5 male goats will be spread around the area so are easy accessible for mating.
Budget:
41.450.000 Uganda Shillings, equal to 10.061,00 €
Risks:
None
Attached documents:
Detailed budget overview
---
Follow-up of the project

---
Images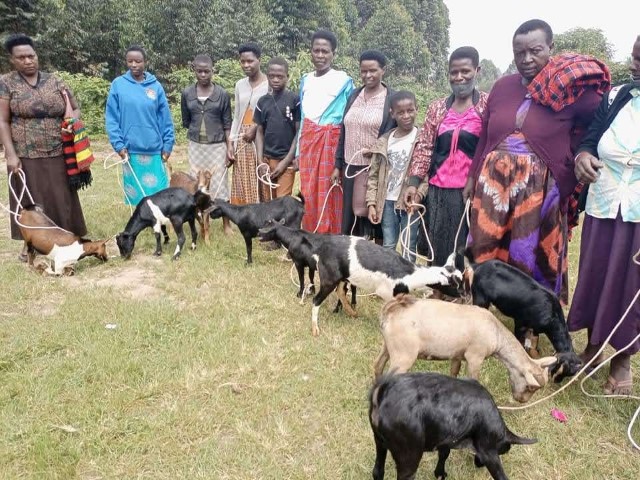 ---