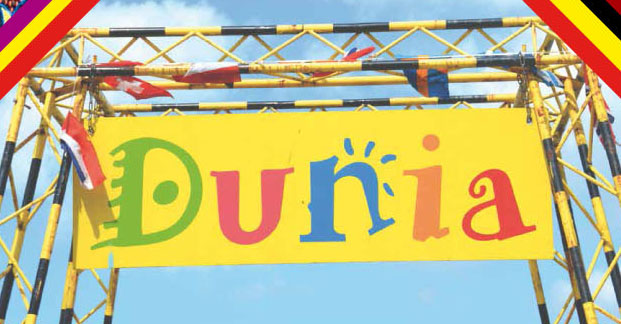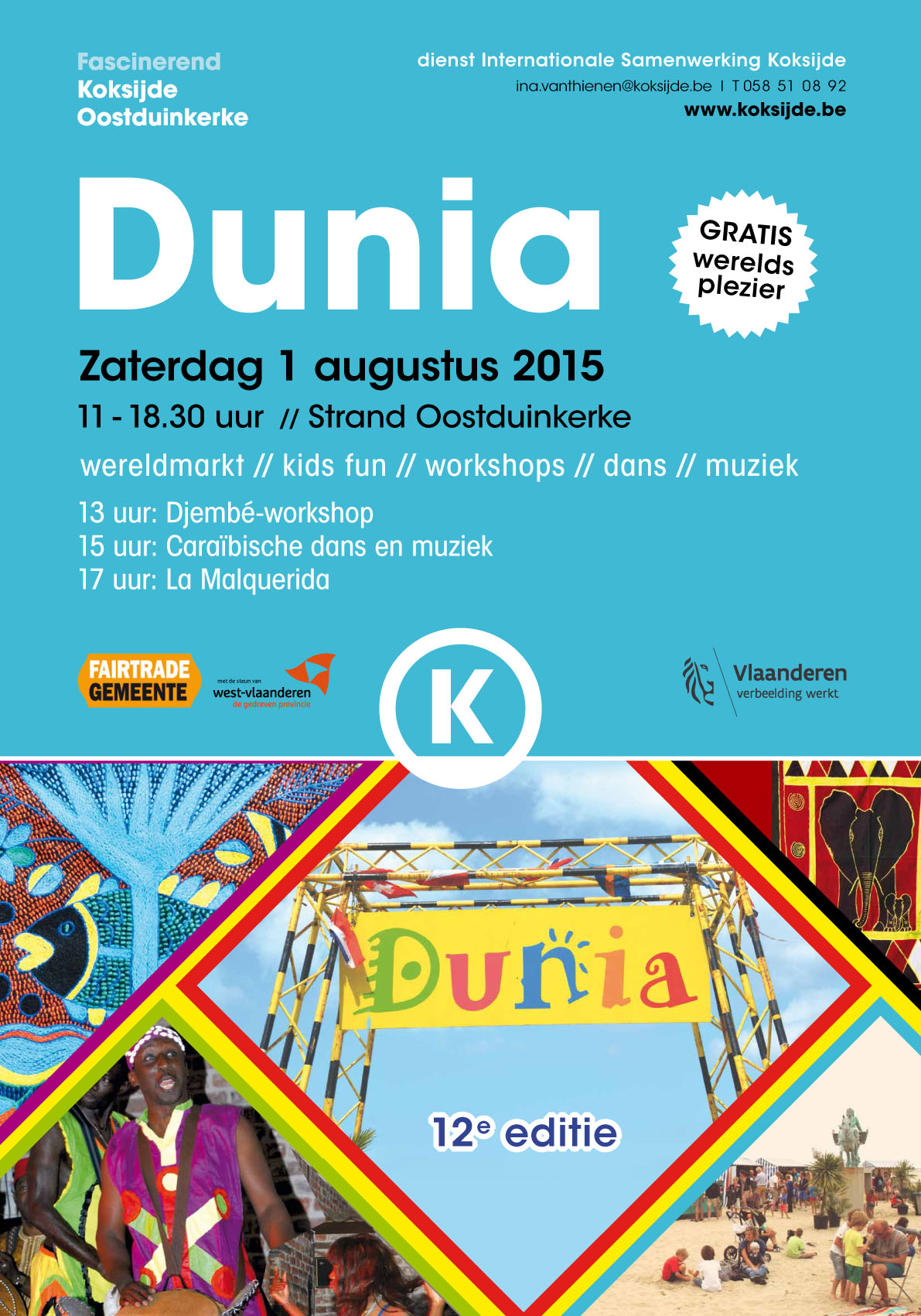 ---
Follow-up
To start a big thank you for the invitation from the organisers to allow us to participate in the DUNIA-world market.
Also thank you to the weather gods for the beautiful weather… 2 mandatory ingredients to make it a fruitful day. With the tones of the Burgundies drummers and other tropical bands in the background it became a great experience.

A day to enjoy in all means : holiday, tasting nice drinks and snacks. In our booth the homemade, wonderful "Sambusa's' which with the 'very much appreciated" help of our
sponsor Dimi were fried right in time and offered with or without a spicy sauce. Thanks to all 'tasters' for their positive feedback

Meeting in all languages and amongst all origins. A colourful world, a world which can be possible every day, if you give the 'other' one a chance…

That was the 'target' of this day and it was a succes ! All shades of skin colour were present: from red-sunburned white to very coffee sweet dark…

Close your eyes and notice the difference ! Try the same with your eyes opened and all becomes good in our world.

We want to congratulate the organisers for this very well prepared organisation.
We for sure keep our agenda free for DUNIA 2016.
---
Images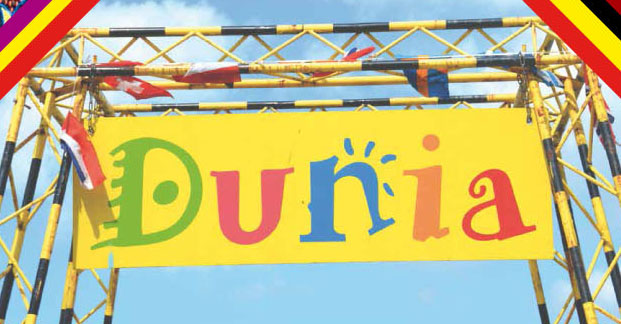 Clic on the image
---