INVITATION HEIKENSKERMIS 2010
---
Follow-up of the action
Heikenskermis 2010
The sun had been specially reserved for this celebration weekend! Consequently, the mass BBQ on Saturday 21 August, in aid of vzw Vleugels van Hoop, could "shine" once more.
We're grateful that so many sponsors, find their way to Moerbeke-Waas every year to participate in our projects and make them a success.
Tables and chairs were taken out of the, by now tropically hot, tent to be able to enjoy the summer's day (possibly the last real one) outside on the entrance field.
Acquaintances and friends gathered around the many party tables to check their hunger and to catch up a little… to get better acquainted with our project 2010:
CONSTRUCTION OF THE CENTRE FOR DISABLED CHILDREN
'JYA MUBANDI MWANA' (a world for all children)
Our organization has received so many hopeful messages from Xavérine, the person in charge of this centre:
"It will be so much easier to take care of disabled children and youths in a renewed centre,
We will be able to do so much more to ease their lives,
Adjustments to the pipes, leveling the terrain so that the children in wheelchairs can have access everywhere…"
Nothing but happy responses when we informed them, a while ago, that the construction works could commence.
They took immediate action: they have started with some of the work already and have even finished certain parts of it.
This is something we can only achieve, year after year, with the help of all of you.
We will be very glad to show you all the happy faces in the foto report of the projects' follow-up.
To conclude the evening, the winner of the raffle was announced. Fourteen days bed and breakfast for Mrs. Veldeman, who will be going, with her husband, to Crevillente, for a stay in the charming 'Casa El Rais' with Eddy and Martine Fosselle, sponsors of this wonderful prize.
An absolute certainty: make a note of Saturday 20/08/2011!!! "Heikenskermis 5th time joining hands for Vleugels van Hoop"
---
Photo-report
Clic here to see this beautiful day!!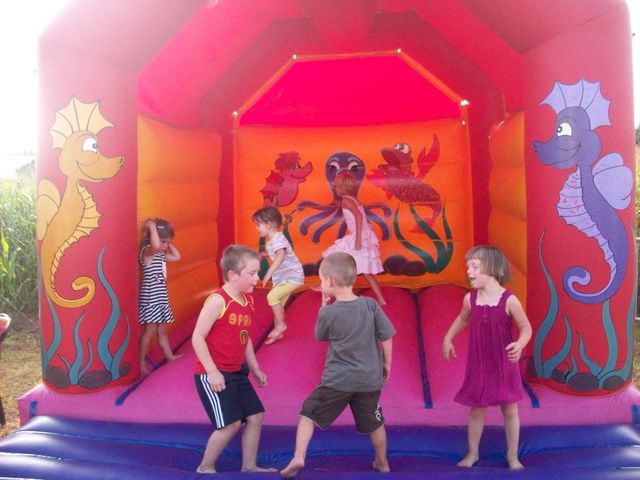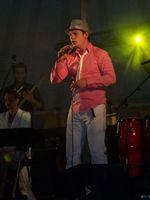 ---