Heikenskermis 2016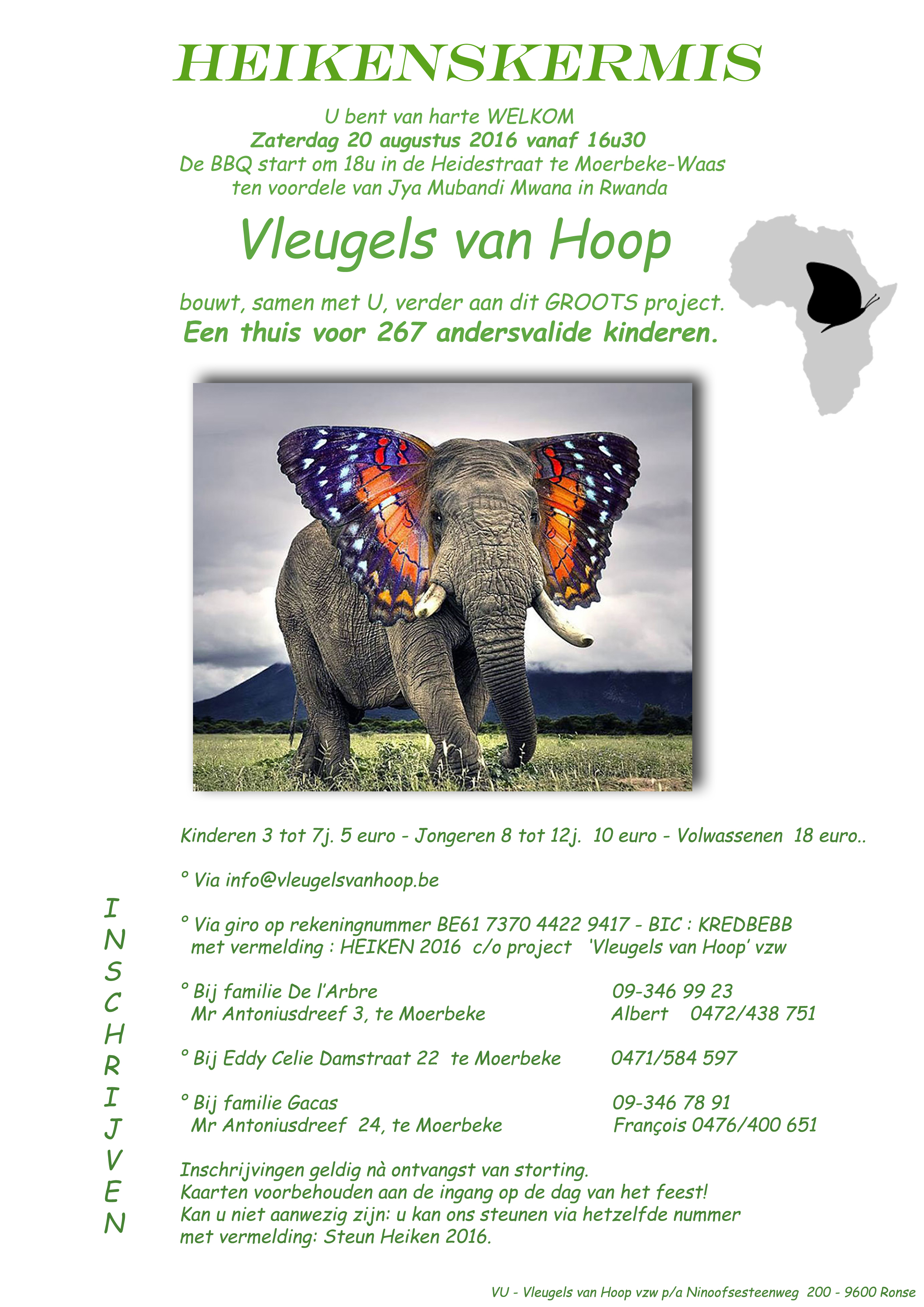 ---
Follow-up of the action
Heikenskermis TEIKEN 2016
Rain and wind were forecasted but the weather gods were eventually still positive during our yearly barbecue, for the benefit of the disabled children of "Jya Mu Bandi Mwana" (a world for all children), the grand Vleugels van Hoop-project in Kigali, Rwanda. It was a happy reunion with the returning eaters and a warm introduction for those who were in for the first time (and hopefully many more times).
A short but 'tropical' rain shower didn't stop the hungry people to join the barbecue, thanks to some helpful volunteers who accompanied them with a winged umbrella J Nice meat, a big variety of vegetables, served with a smile by the team of the caterer and the many Vleugels van Hoop-volunteers.
Also this year the tombola was a big success. The beautiful rewards could convince many to buy 1 or more tickets for:
a ham of Bayonne donated by caterer 't Kaasplankje (Moerbeke)
a set of cava bottles donated by brewer Drinks Koudenborm (Moerbeke)
an overnight stay for 2 in B&B Manoir Ivoire (Wépion)
a stay over in Ol Fosse d'Outh Vayamundo (Houffalize)
a stay over in the Kinkhoorn Vayamundo (Oostende)
a lunch voucher for En Passant (Kluisbergen)
2 x voucher for B&B Malpertuus (Moerbeke)
2 VIP-tickets for a football match in Ghelamco, donated by EASTMAN (Gent)
a basket with small stuff made by the disabled children (Rwanda)
The entire team of Vleugels van Hoop wants to thank everybody who in one or another way has contributed:
The people who prepared the fest, the BBQ-team, the volunteers behind the buffet, de people of Teiken and of course all sponsors, friends and sympathizers who made this event a big success. An especially make a bog contribution for the construction of the centre for the disabled children of Jya Mu Bandi Mwana!
We hope to welcome you all again next year (Saturday August 19th 2017).
---
Images
Clic on the image to see the whole album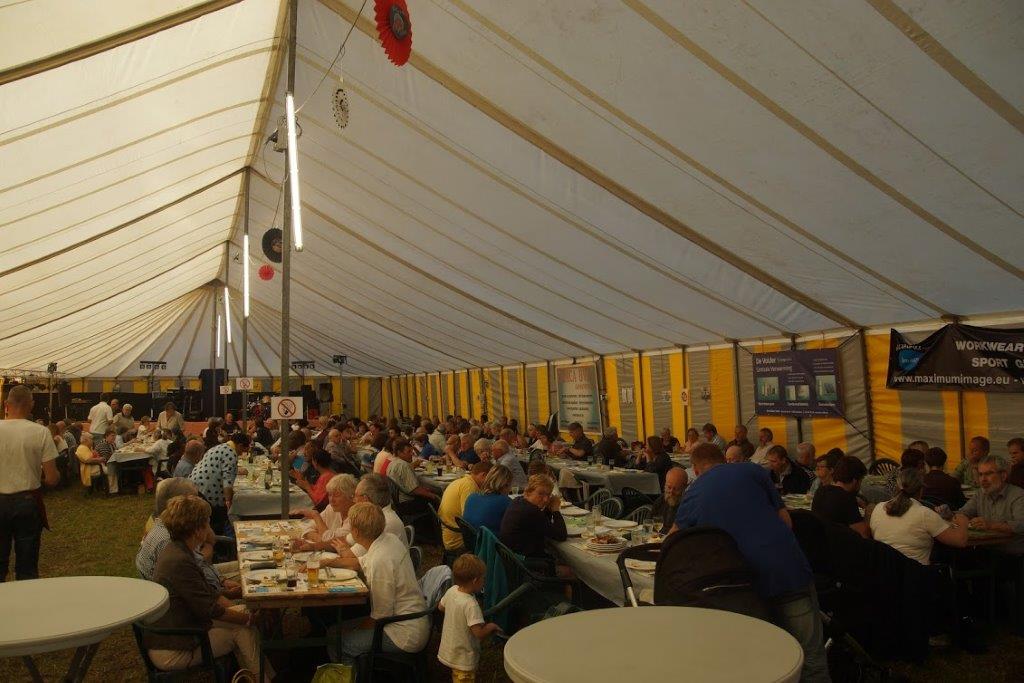 ---