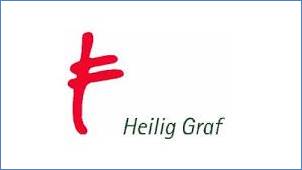 "Vleugels van Hoop" in the Primary school "Heilig Graf" Vosselaar
On March the 13th and 14th 2014 Anita and Paul, Hilde and Anne, representatives of "Vleugels van Hoop" spent 2 days in the primary School "Heilig Graf" Vosselaar promoting the project "Rearing Pigs in Rwanda".
A few months ago Anita, Paul and I, we already contacted the school to ask for the agreement to propose this project, work it out and make it fit with the annual lent sponsorship. The entire revenue would then go to this Rwanda project of "Vleugels van Hoop". The headmasters as well as the teachers were already very enthusiastic at the presentation of the project.
The children also drew the eyes open on hearing and seeing the stories, the pictures and all kinds of objects. Many questions were asked and when one pupil thought the ministers would steal the money, Hilde guarantied personally that every penny collected would be spent on the project.
Afterwards there were only positive comments from the headmaster, teachers and pupils. A strong point in this manner of proceeding is certainly the fact that smaller, well defined projects are proposed. Elementary school children are able to grasp the idea and the impact of buying a pig for a family in Rwanda, rather than the idea of changing a whole society.

Marleen De Bont
---
Follow-up of the action
On Friday May 16th 2014 Vleugels van Hoop was invited at the primary school Heilig Graf in Vosselaar.
The sponsored walk by the pupils brought together an amount of € 4.413,52. Amazing he !
On this sunny afternoon the total amount was communicated to the pupils. Anita has expressed a big thank you to all, on behalf of Vleugels van Hoop.
Happy and satisfied we returned back home.
Clic here to see the images
---
Images
Clic on the image to see the album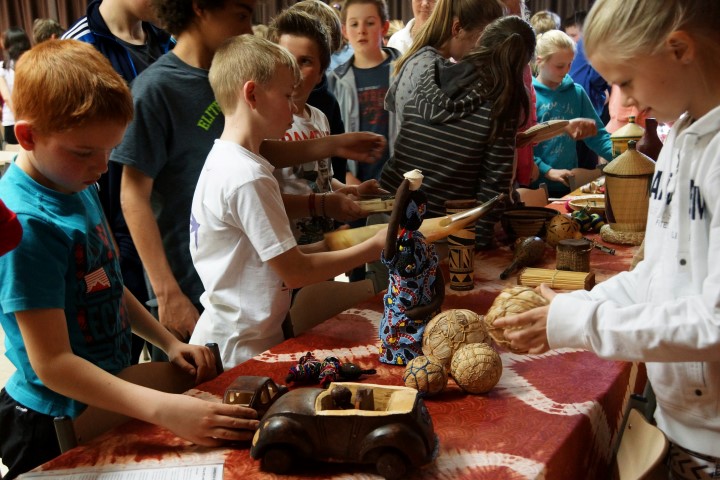 ---