CRVO – Cultivation of Irish potatoes
Location: Kabale, Uganda
Project leadtime: 1 year
Requestor: Leonard Tumwesigye on behalf of Children Rescue Voluntary Organisation (CRVO)
Description of the project:
In Uganda agriculture is the key sector of the economy that provides 80% employment and a livelihood to the majority of the poor and their households. Irish potatoes is the highly marketable product, which takes only four months each harvesting season. When on a large scale there are high chances of getting enough funds to support all CRVO children's education and the basic essentials, like medication, clothes, food, scholastic materials among others. A land of 10 acres (4 hectares) will be rented and both children, staff and guardians will be involved in the planting, weeding and harvesting.
Objectives:
To meet basic requirements of children
To equip children and guardians with agriculture skills.
To enable households get seeds
To promote team work amongst children
To remove barriers that affect children's education
Beneficiaries:

The children at CRVO (school fees and basic needs) and the families where they are living (seeds)

Budget:

The total budget is 40.860.000 Uganda Shillings, being 9.966 €

Risks:

Natural risks

Attached documents:

Detailed project proposal and detailed budgeting
---
Follow-up of the project
Date: April 14th 2019

Name project: Project 93 – CRVO – Cultivation of Irish potatoes
General status:
From the start of the project in October 2018 it showed that preparing the land was more labour intensive than foreseen, as the land was not used for a while before.
Planting of the seedlings was done in the last week of November.
As Christmas time was very dry and we had too many hours of sun irrigation and spraying was needed which was also a big task as the distance to bring the water from was rather big.
Progress since last status report:
The children, staff and guardians worked hard and closely in team during this project, in which they learned skills (mainly from the agriculture expert who was involved in this project) which they can use to cultivate crops themselves.
The harvest/yield was still sufficient for extra food for the children and to have sufficient seedlings for the cultivation of Irish potatoes on the purchased land (project 94).
Financial status:
The full budget was used to rent the land, to purchase seedlings and other supplies.

Problems/concerns:
The biggest challenges are:
Transport during the planting and harvesting seasons (multifunctional vehicle needed)
Need for a spraying pump for dry seasons
Construction of a shelter/storage to store the harvest
Attached documents (pictures, reçu's,…):
Pictures
---
Images
Clic on the image to see the whole album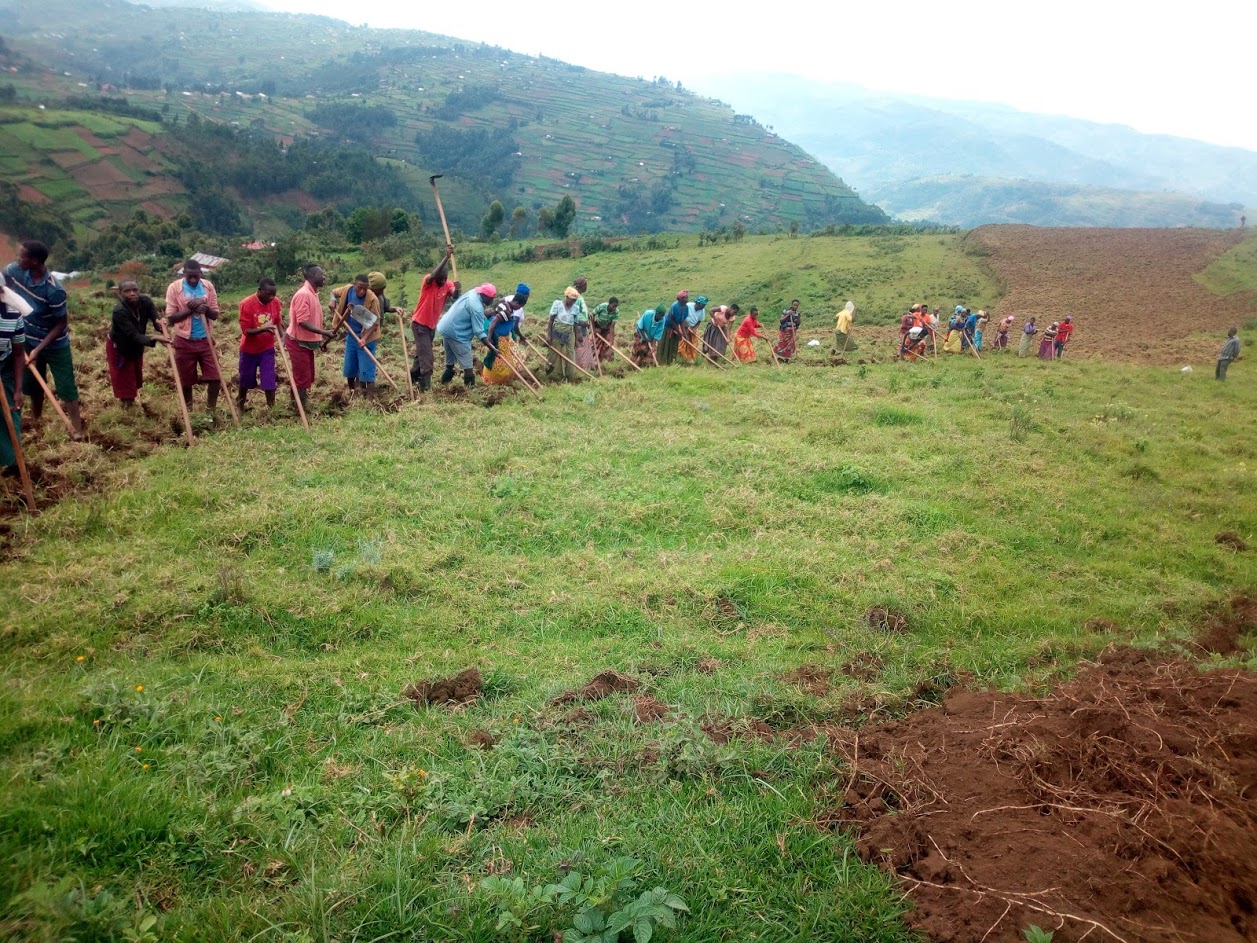 ---