Christmas Market Sint Martens Latem 2016

No white Christmas but a cozy Christmas village with real sheep in the Nativity scene and many great stands of all sorts of associations. Vleugels van Hoop also was present!
Quickly displaying our stuff for the first visitors already come to take a look. In our Christmas stand you could find handmade nativity scenes and Christmas baubles, guest towels, ...
Everything was of course sold for the benefit of the projects of our association.
It was sometimes bitterly cold but the hot stories and encounters made a lot of good.
(Thanks to the city council and the Lions Club).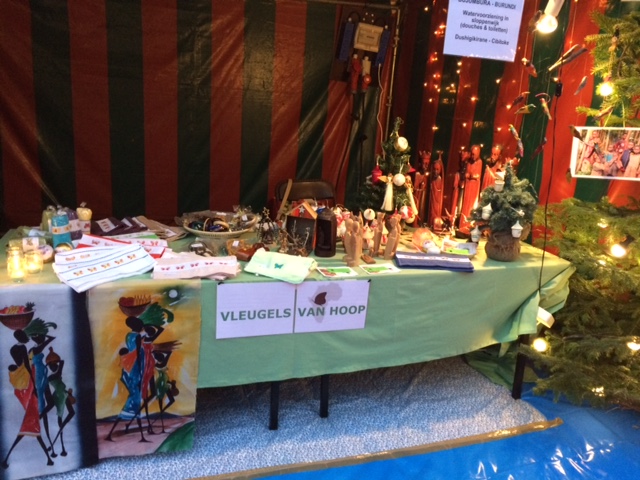 ---