Warm water for Kitabi
Location: Cel Kagano, Sector Kitabi, District Nyamagabe
Requestor: Sisters St. Franciscus of Assisi
Description of the project:
Installation of a warm water boiler in the centre in Kitabi
Objectives:
Main objective is to improve the hygiene.
By renewable energy, providing access to warm water by means of solar energy, and hereby reduce electricity costs to a minimum.
Beneficiaries:
The disabled children and the centre overall.
Budget:
1.500.000 RwFr
Risks:
Nihil
Attached documents:
Detailed budgetting
---
Follow-up of the project
Follow-up September 2018
Warm water = normally basic ! For the centre in Kitabi ... until recently pure utopia !
Thanks to renewable energy by means of a solar water heater a total other story now:
No more wood collecting before sun rise
No more dragging with water containers
Disabled children can washed with warm water (beneficial for their therapy)
Huge improvement in the hygiene overall
Realising warm water in the centre 'Mother of Poorest' is making a long lasting dream come true.
---
Images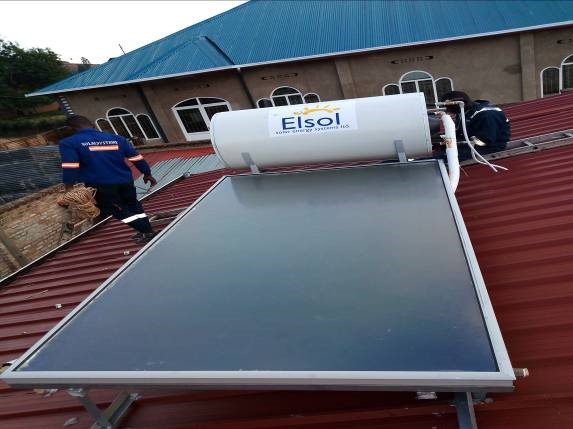 ---