Liesa Charlotte in Rwanda
In December 2015 and January and February 2016 2 motivated nourish women in training Liesa and Charlotte did their internship in Cyangugu in Rwanda.

You can read about their experiences in the following fascinating report.
---
Follow-up of the project
10 months ago we, Liesa and Charlotte, got the terrific opportunity to discover the beautiful Rwanda thanks to Vleugels van Hoop. As part of our education midwifery our journey ended in Cyangugu, close to the border with Congo. We worked over there for 3 months with all our heart and soul to improve our obstetric skills and ourselves. We followed up on the pregnant women and did 59 childbirths. Day and night we were standby and ready for them. This resulted in mutual respect and beautiful friendships. Besides working we had time to discover the country of the thousand hills. We also got the chance to meet the team of Vleugels van Hoop. With the view on the Kivu lake and with a tasty snack we shared our experiences.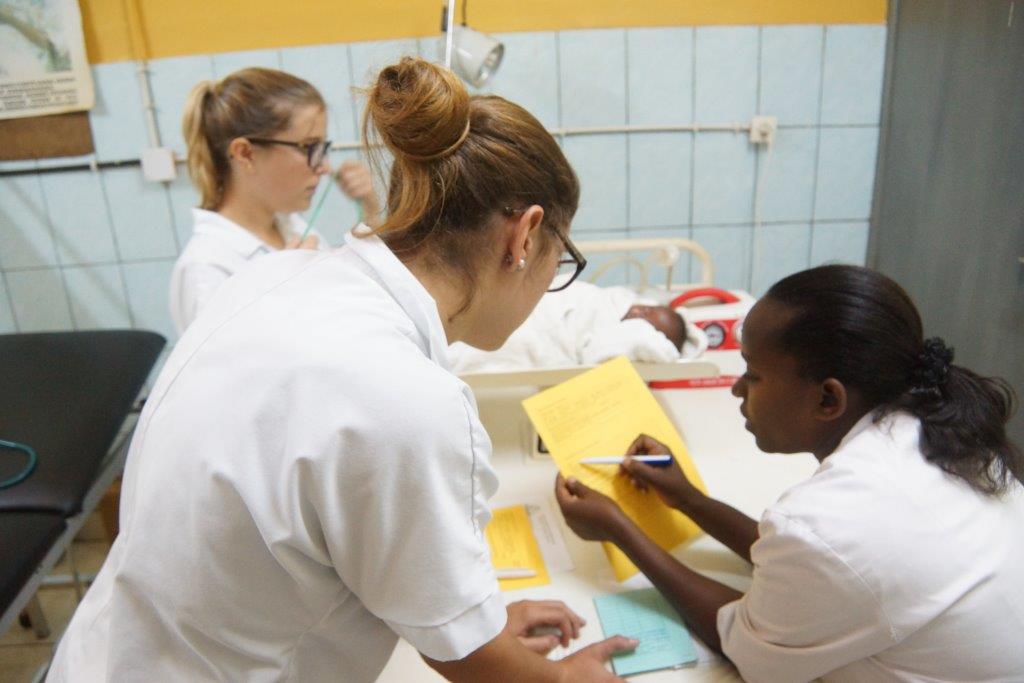 Thanks to them we got the opportunity to live in the safe 'harbour' of the sisters but at the other side amongst the local population. 1000 time thank you for all they did for us. It was an unforgettable adventure and if we have the choice we will for sure return one day!
This organisation is doing great work and we're honoured we got to know such people.
For us it is not a 'goodbye' but a 'see you soon'!
Charlotte Verspeelt & Liesa De Breucker
---
Images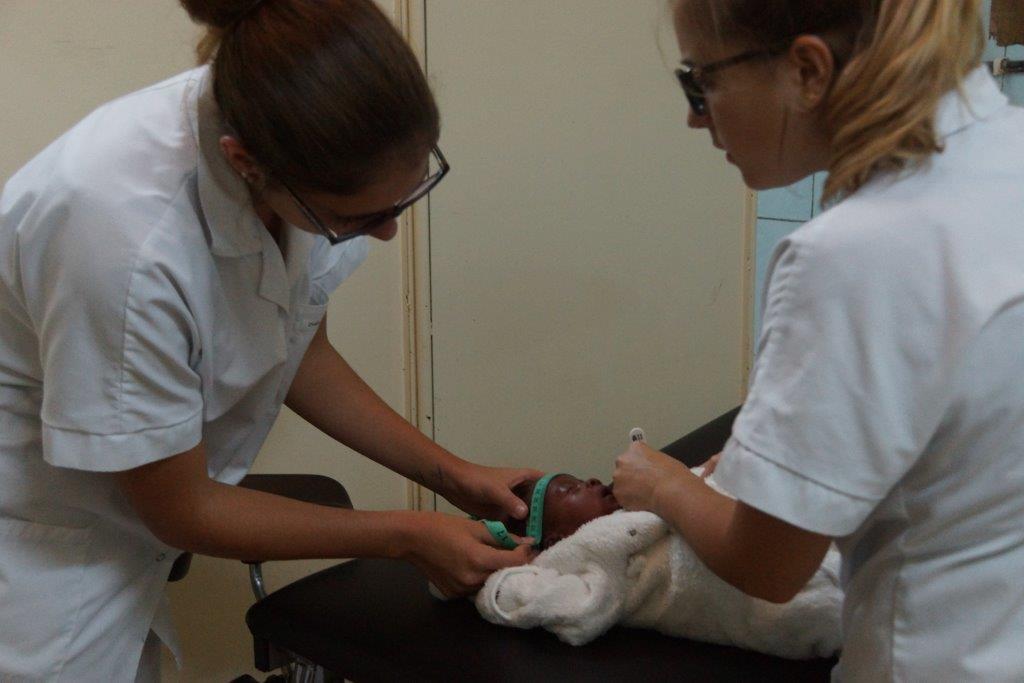 ---