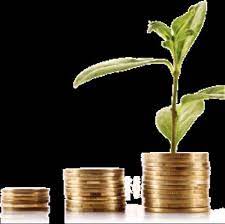 Microcredit for rural widows and grandmothers (MiRWo)
Location: Usagara, Busisi, Nyampande and Buyago – Sengerema – Tanzania
Project leadtime: 12 months
Requestor: Richard K. Bataringaya for Action for Ngono basin reforestation (ACTNGONO)
Description of the project:
Buyago, Usagara, Bususi and Nyampande are located around the shores of lake Victoria Their main form of subsistence is fishing, mainly by men. Many women work as beer seller and sex workers, besides working as fishmonger. They are vulnerable to abuse and violence and lack access to health care services, treatment and follow up. The number of orphans and children in general made vulnerable by HIV/AIDS in these areas is very high.
At the time when our grandmothers expect to be supported by their adult children, many find themselves with the role of fulltime caretakers of their grandchildren, orphans and vulnerable children, having tragically lost their own children to HIV/AIDS. Many support up to fourteen children without social security, health care, basic housing,… Therefore grandmothers are seeking for small loans to start a small businesses which they hardly get from Tanzanian banks.
This project will provide extensive training, access to microcredits and support to start small businesses so that these widows and grandmothers can learn new skills, generate an income and provide food, education and medical care for their (grand)children. This micro credit project will be run on a group saving basis, to help members access simple loans repayable on an affordable interest rate and in group guarantee the repayment and providing access to micro credits later on to other beneficiaries.
Objectives:
Beneficiaries:
Budget:
17.370.148 Tanzanian shilling, being 6.700,00 €
Risks:
To minimise the risks ACTNGONO will perform close monitoring on a weekly and monthly basis. If needed refresher trainings will be provided.
Saving and repayment of the loans will be done on group level.
Attached documents:
Detailed budget
---
Follow-up of the project

---
Images

---