School bus Bon Berger
Location: Nyamata, Rwanda
Project leadtime: 4 years
Requestor: Robert N. Murenzi - Representative Europe
Description of the project:
Purchase of a second hand school bus
Objectives:
The bus will be used to bring the children of Bon Berger to school and back home, for a monthly contribution.
The net income, generated by this activity, will be used to offer quality education to about 10 pupils.
The bus will also be used for several transport needs for the bakery of the association.
Beneficiaries:
Parents of the pupils who don't have the means to pay the school fees.
Budget:
15.000 €
Risks:
Risk of technical problems with the second hand vehicle.
Attached documents: (asap after purchase of the bus)
- Purchase agreement
- Prove of payment
- Board papers of the bus
---
Follow-up of the project
Date: June 1th, 2019

Name project: Project 95 – Bus Bon Berger, Nyamata
General status:
This report covers the period from March to the present.
Progress since last status report:
- The letter of recommendation from the BUGESERA district has arrived.
Since then we have started the procedure for obtaining a definitive operational certificate issued by Rwanda Governance Board (RGB).
- The bus, of course, still carries the students. And like any vehicle that carries people, our bus has to undergo a 6-month technical check. This happened during the vacation in April. Since it is a second-hand vehicle, it first had to go to the garage for maintenance and some repairs (costs 1,258,200 FRW).

Problems/concerns:
We have not yet received the operational certificate issued by RGB.
Attached documents (pictures, reçu's,…):
Documents garage
---
Images
Clic on the image to see the whole album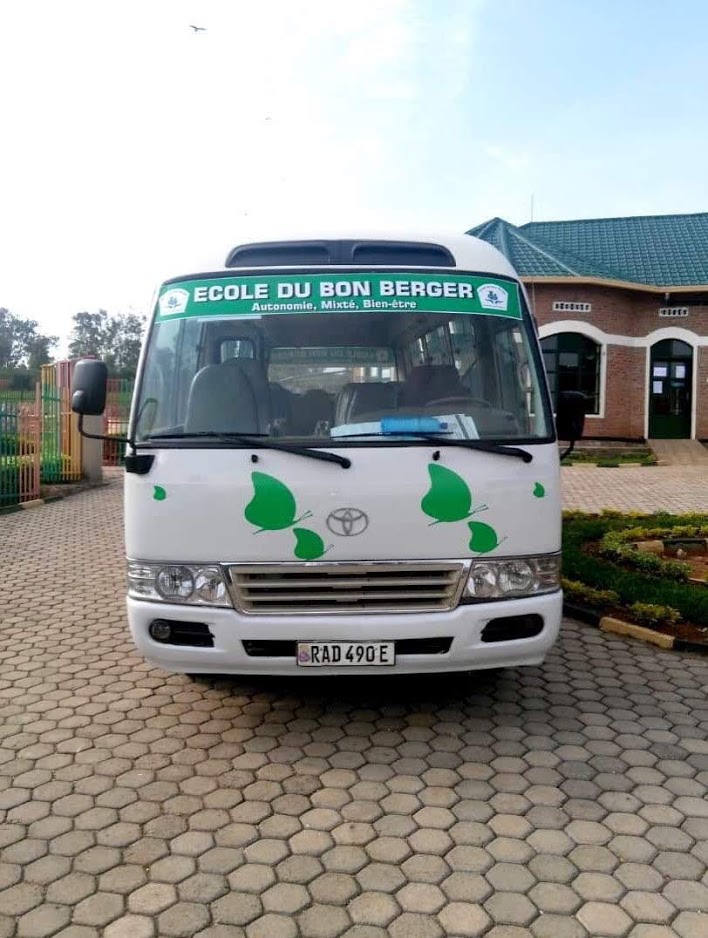 ---