Piggery
Location: Okweta, Katine County, Soroti district - Uganda
Project leadtime: 6 months
Requestor: James Alemu on behalf of Hands for Children
Description of the project:
One of the ways to get income and food to support the children is through a pig project. Pigs are very adaptable, they do not need expensive food and equipment, only medicines. Pig farming provides quick returns.
There is good demand for pork everywhere as pork is cheaper than beef, making more people to go for pork other than beef.
As food we can use the crops we already grow. In addition to providing meat and income, it is also a source of manure for the gardens.
The children of the center will learn how to take care of pigs.
Objectives:
Create a source of income and food to meet the needs of the center.
Training the children on how to take care of the pigs.
Beneficiaries:
The boys and girls in the Joy centre, vulnerable children and out of school children.
Budget: 6.177 Euro (23.980.000 Ush)
Risks:
Little risk: pigs are easy to keep and give birth to 6 to 12 piglets twice a year.
Attached documents:
Budget
---
Follow-up of the project

---
Images
Clic on the image to see the whole album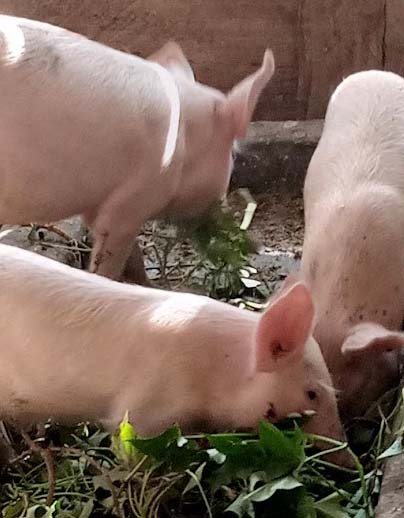 ---