Worldmarket GROS Schilde
On August 26th 2017 we celebrate the 15th anniversary GROS Schilde.
It all takes place at the Worldmarket in the Parkske at the Turnhoutsebaan in Schilde.
We upfront already order nice weather from the weather-gods… a mandatory ingredient for making it a successful event.

We plan for a day full of 'enjoying": holiday, tasting nice drinks and snacks like : homemade, unbeatable Sambusa's, fright at the spot and offered with a whether or not spicy sauce. Thanks 'tasters" for your support!

Also on the planning : a variety of colourful encounters…from red sunburned white people till coffee- sweet dark people. A world which becomes feasible when you give the 'other' a chance….close your eyes and you don't notice the difference!
Mark it in your calendar and join us.
---
Follow-up of the action
15th anniversary of GROS Schilde

Saturday August 26th Vleugels van Hoop, together with 25 other associations for a good cause in Schilde, celebrated the 15 anniversary of GROS.
In the setting of a Worldmarket in Parkske of Schilde, individual projects were presented and handicrafts and traditional products were exposed and sold.

The whole day on the worldmarket was animated by dance groups from Latin America, Asia and Africa and a djembe initiation was offered.
Thirsty throats were 'healed' by Fair Trade drinks and in the boots with exotic snacks Vleugels van Hoop was present with their famous Sambussa's.
The weather was perfect and in a pleasant holiday atmosphere we met nice people.

In the evening all of us returned home with a good feeling.
---
Images
Clic on the image to see the whole album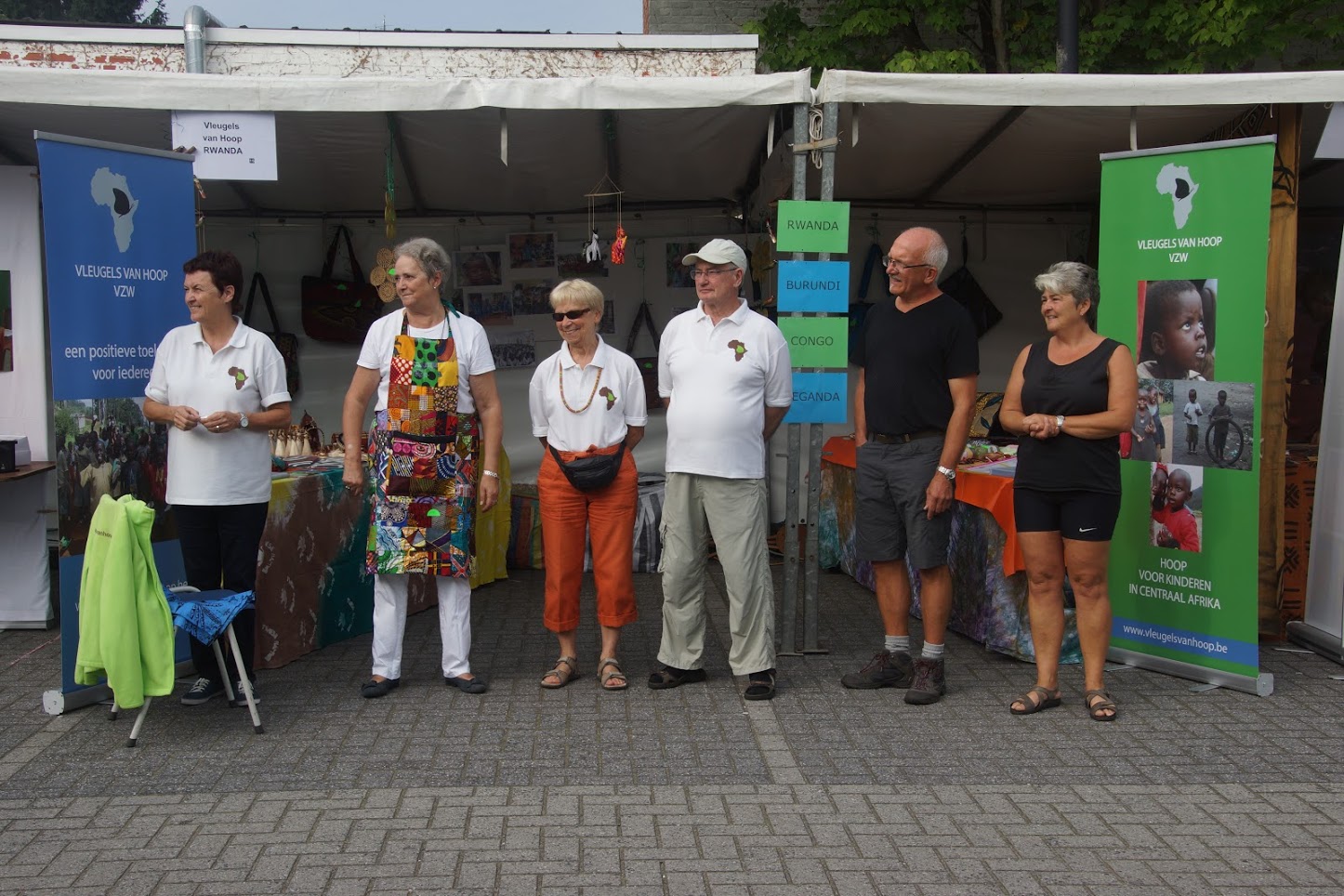 ---