Vegetable and fruit gardening
Location: Okweta, Soroti - Uganda
Project leadtime: 1 year

Requestor: James Alemu on behalf of Hands for Children
Description of the project:
Many children in the community do not receive a minimum of 3 meals per day nor the necessary nutrients to support their development. This project will enable Hands for Children to provide meals to the children at school by starting their own vegetable and fruit garden, cultivating soya beans, carrots, cabbage, onions, tomatoes, bananas, oranges, mangos, pawpaw,….amongst lots of others. Avoiding malnutrition and undernourishment will allow the children to go to school.
Objectives:
Alleviate the hunger problem
Provide sustainable meals to the children
Provide education and knowledge to the staff and children on agriculture.
Beneficiaries:

The project will significantly improve the dietary diversity, nutrition, health and welfare of 700 children and youngsters at school.

Budget:

41.315.800 Uganda Shillings i.e. 10.100 € is requested for the purchase of 5 acres of land, for seeds and seedlings and for needed material (fence, spades, watering cans…)

Risks:

Natural risks

Attached documents:

Detailed budgeting
---
Follow-up of the project
Date: August 17th 2021
General status:
The land was acquired and enough space has been cleared to plant vegetables and fruits .The planting began with beans and seeds have been bought for many plants. The drought and lot of sunshine has affected the planting of more crops.
Once the rain started, nursery beds have been built for the vegetables and planting of watermelon, eggplant, tomatoes, green grams and potatoes was started.
The mill is ordered.
Financial status:
The funds arrived well and are spend according to the budget.
Problems/concerns:
The drought caused a delay in planting but as rain started again the project is on good track now.
Attached documents (pictures, receipts,…):
Pictures
---
Images
Clic on the image to see the whole album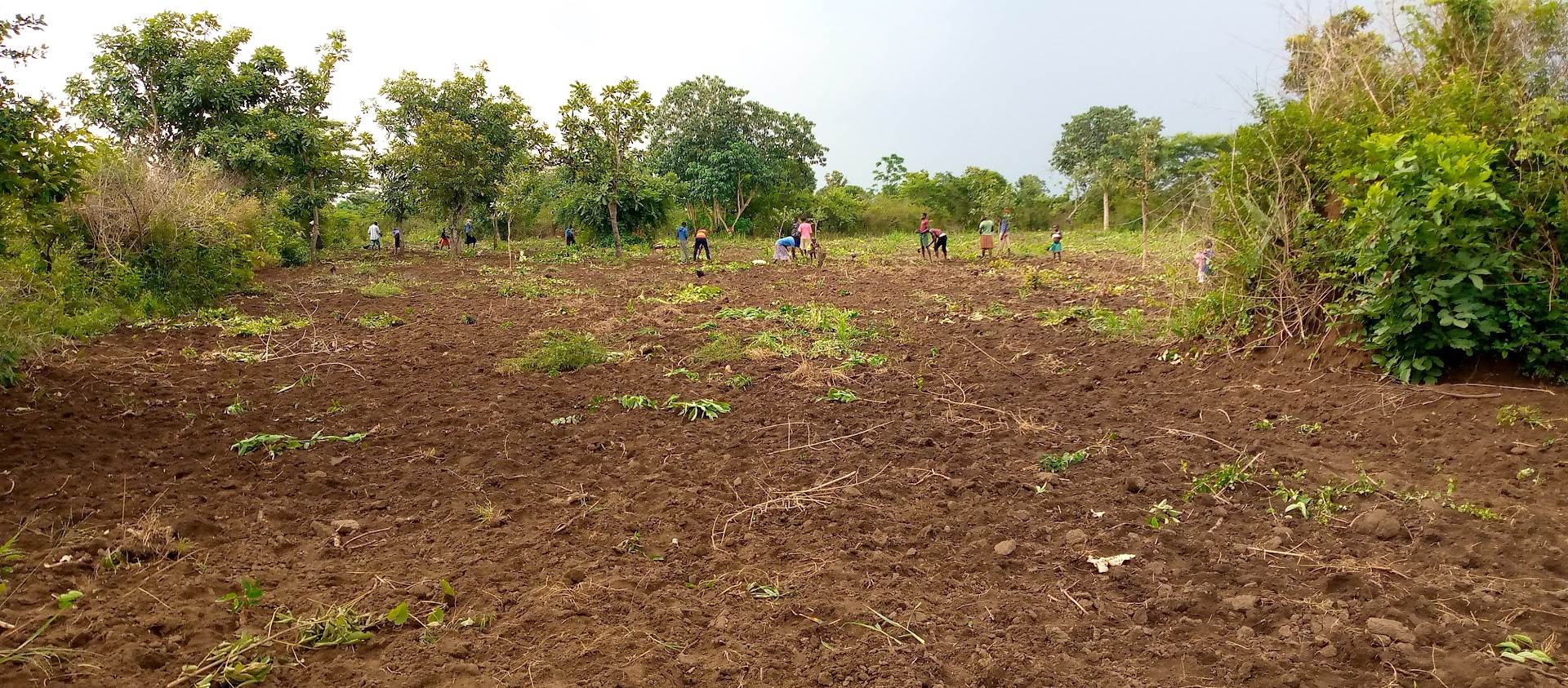 ---