"Soil in a Box" gardens for fisherfolk households – fase 1

Location: Shores of Lake Victoria, Mpigi district, Nkozi, Mawokota South Constituency, Uganda
Project leadtime: 1 year
Requestor: Richard Bbaale on behalf of Supporting Orphans And Vulnerable For Better Health, Education And Nutrition (SOVHEN)
Description of the project:
COVID-19 has forced fisherfolk households to reduce the number of meals they eat a day.
The fisherfolk households will start and maintain a 'Soil in a box': this garden is unique, with a vertical design and vermin-composting system which converts 9 square feet into 36 square feet of farming space capable of growing up to 200 plants per season, such as tomatoes, cucumbers and potatoes.
This project will be implemented in 2 phases.
Objectives:
these Soil in a box gardens will avail the fisherfolk households with nutritious food and helps in combating the problem of chronic malnutrition and micro-nutrient deficiency.
and can help create women entrepreneurs, because it gives them a chance to generate their own income.
Beneficiaries:
Phase 1: 20 fisherfolk households
Phase 2: 30 fisherfolk households
Budget:
Phase 1: 12.161.600 Uganda Shillings (+/- 2764 €)
Phase 2: 18.242.400 Uganda Shillings (+/- 4146 €)
Risks:
No major risks as Soil in a Box" garden can't be washed away by the rains, running floods etc.
Attached documents:
Detailed budget, photos
---
Follow-up of the project

---
Images
Clic on the image to see the whole album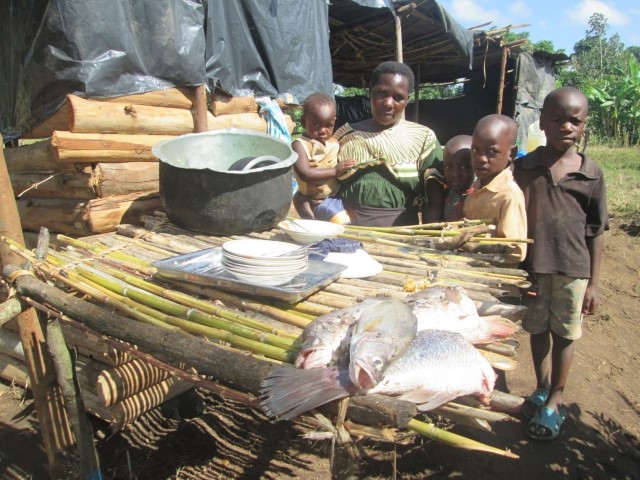 ---