Kerstmarkt Steenkerke 2017

Vleugels van Hoop will be present as well. You too? We will have a small boot with lots of small gadgets and the special edition champagne for our 10th anniversary, perfect in case you're still looking for some year-end gifts. Hope to see you there !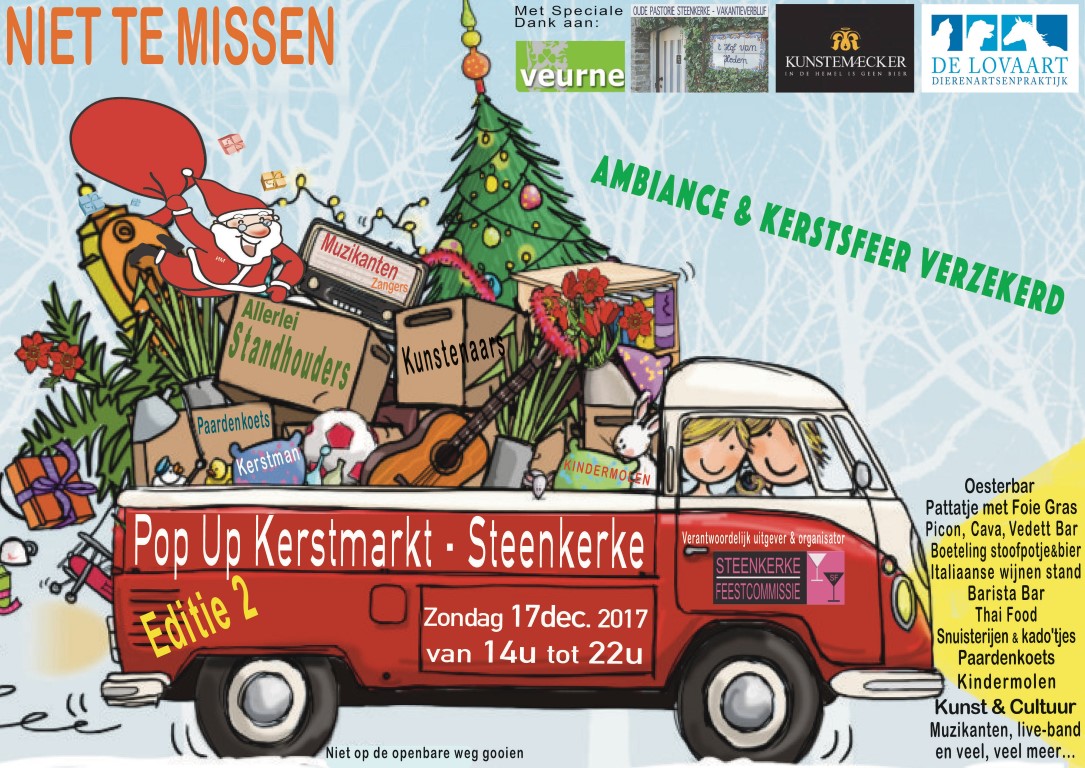 ---
Follow-up of the project
In normal circumstances one participates in the Xmas market in the own area, like in the next village … but things go different for Vleugels van Hoop
We spread our wings further and were present in Steenkerke: part of Veurne, the village of Willem, there were the Verlodt family settled after their Africa adventure, in short the authentic Westhoek. Our ambassador François was not born there but raised and calls it, since as far as memory goes, his home (since his mandatory army service and seen the lack of recruits, even member of the local veterans corps).

Anno 2017 Pop-up Xmas market Steenkerke:

The weather gods were very fickle: from a weak sun to a firm wind and lots of rain. The very good location, our tent next to the manger and close by the entrance of the beautiful church. The old priest house, currently a B&B, opened their doors for an exhibition of well-known artists.
There were many people and the atmosphere was quickly set. The Christmas man with horses and chariot, music performances, a carrousel, children, all kind of sympathizers… all found their way to the many small stalls. Especially food and drinks had a big success.

 Thank you, Feestcomité Steenkerke and all who visited our tent, for your affection for the projects of Vleugels van Hoop vzw.
---
Images
Clic on the image ....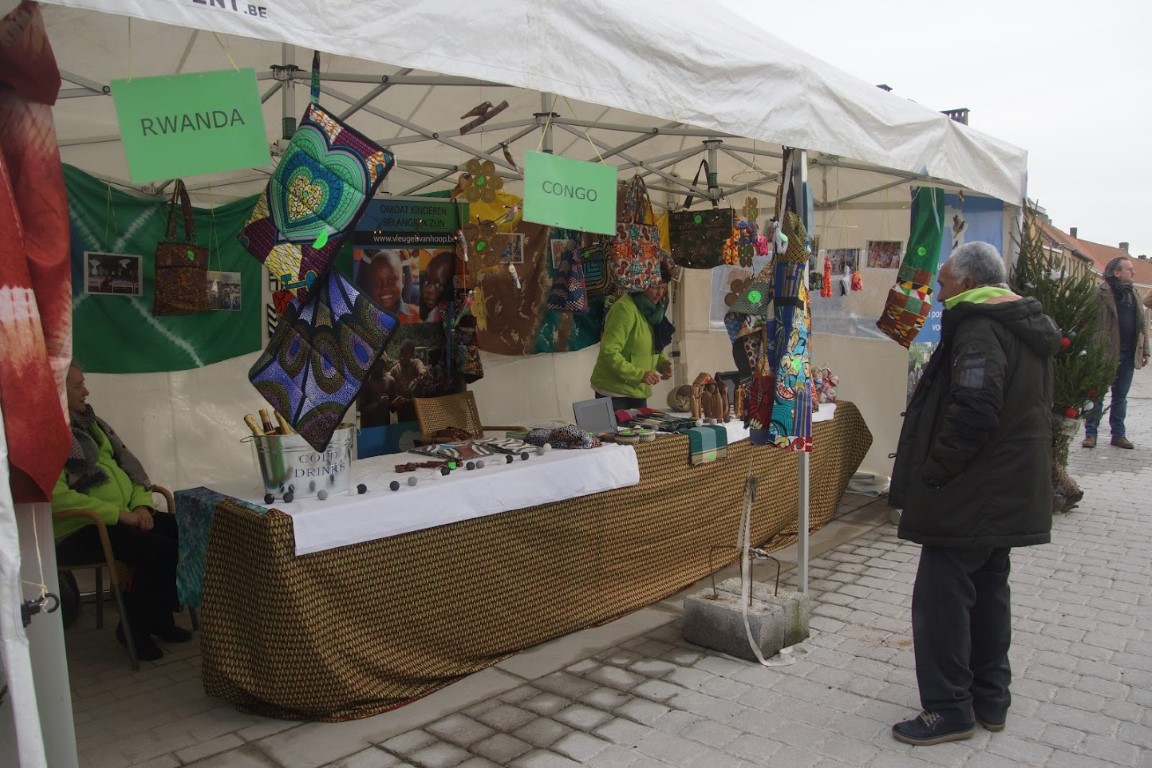 ---