Vayamundo Container
Never say NEVER! What we didn't expect at all became reality! A fully loaded container, including the international transport donated by VAYAMUNDO and on top the transport in Belgium carried by Carotrans! How much luck can one have?!

March 9th, 10th and 11th were D-days for our association. With a team Vleugels van Hoop went to Houffalize to pack the container under the professional lead of Dirk and Patrick to be send to the projects of our association. March 18th the load will leave the harbour of Antwerp by ship towards Dar Es Salaam. The journey continues by road with final destination Kigali. If all goes smooth the board of our association will be on site mid of may to organise the distribution of beds, blankets, cool- and warm keeping food counters, bain-maries, crockery, glasses, sofa beds, terrace chairs, sports clothing for children, stuffed animals, 3 palettes with paper and office material,…too much to mention it all !

A sincere THANK YOU to VAYAMUNDO (Houffalize & Ostend), CAROTRANS (Londerzeel & Houthulst), EASTMAN (Ghent) and group COEKAERTS (Antwerp). Thanks to you all this became feasible!!!
---
Follow-up 2017
May '17 the receipt and dividing of the container content... it would be a piece of cake! As everything was very well prepared. The transport, by road from Houffalize to Antwerp, over sea to Dar Es Salaam and finally by truck, over 1000 hills, in the direction of Kigali, all went very smooth! Final destination: magasin général Rwanda (MAGERWA).

But as all around the world "father State" had to get its part! We have to involve a clearing office; these people help us as it should be but were obliged to involve a tax auditor... and here it all started. That officer is convinced that she on her own invented the wheel and makes our lives very difficult. She let us come back so often and, against our will, we became frequent visitors of the Magerwa (up to 7 times we have spent valuable time over here, which we of course wanted to spend on our projects). But in fact she inspected very thoroughly: inspection of each parcel, counting the pens in every box, counting plates and coffee cups, how many of these, how many of those,.... grrrr !
One would become crazy for less. As specially as all was about gifts for the good cause.
Consequence = import taxes, storage costs Magerwa, expenses of the clearing office and transport costs to the projects ... luckily we got also for this financial support from Vayamundo.

The moral of this story: our message is positive as the responsible persons of our projects in Rwanda are very happy with the goods they received for their protégés. The received goods mean a big help and saving in their operations and expenditures.

It was all more than worth it!
Again a warm thank you to all who helped in realizing this adventure.
---
Images
Clic on the image to see the whole album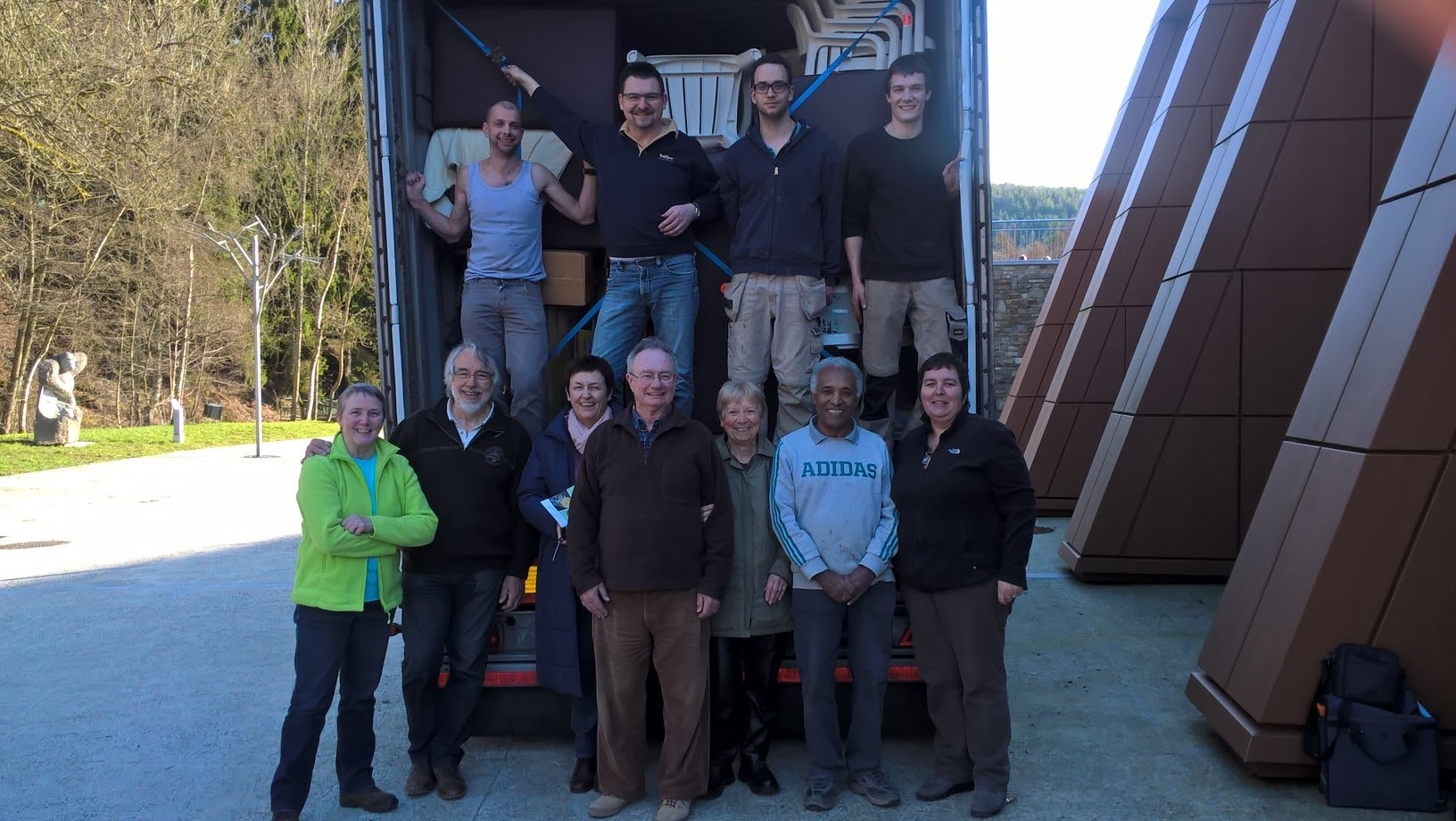 ---