Milk cow Cyangugu - Rwanda.
The 'Milk cow project' looks at First sight maybe as a very 'small' project but it is, in First instance, the story of lots of emotions and 'close' contact with the local people.

You are probably wondering: why sponsoring a milk cow....
It looks simple at first sight but is anyway a story like no other!
Cyangugu is a small city at the borders of the lake Kivu in the south east of Rwanda.
Close to the health care centre the bridge over the River, which is the border with Congo, is located.
Next doors from the health care centre a group of 'Vleugels van Hoop' stayed over night and there the story started.
A tour guided by sister Benedicte made us know the centre and her question whether our association would be willing to sponsor a milk cow in fact needed some more explanation.
The area is very poor and lots of women, coming for a consultation, even don't have the means to offer their children a cup of milk.... Consequence: lots of diseases and malnutrition, lots of single mothers with hardly any means to survive.
The purpose is to offer the children, who came for a consultation, a small cup of milk.
Milk which helps against thirst, but more important a necessary strengthening of their thin bodies.
1. Objectives:
Over the course of time perhaps several calves can do the same and in this way strong children can help others...
Sicknesses cause a truth ravage in this region. The most vulnerable are the women and the children who die in large numbers. Malnutrition is the largest cause.
2. Initiators:
Julienne Mukarukaka and Benedicte Mukanyangezi.
3. Location:
Dry and strongly erosion damaged region - mountains in the south west of Rwanda, in the border area with Congo.
4. Beneficiaries:
Persons with HIV, with Aids virus contaminated young women and their children.
5. Provided duration: extendible after a calendar year.
6. Start date: October 2008.
7. Costs: 1.000.000,- RwFr. i.e. € 1250,00.
---
FOLLOW UP & EVALUATION
---
PICTURES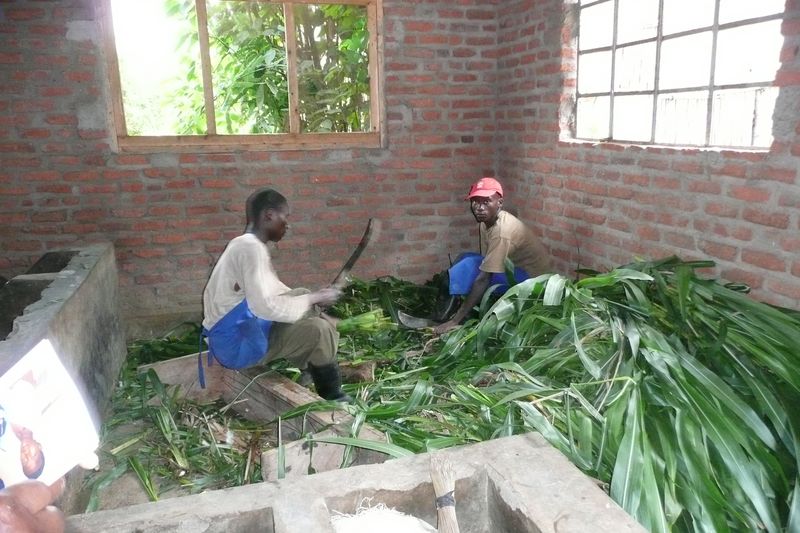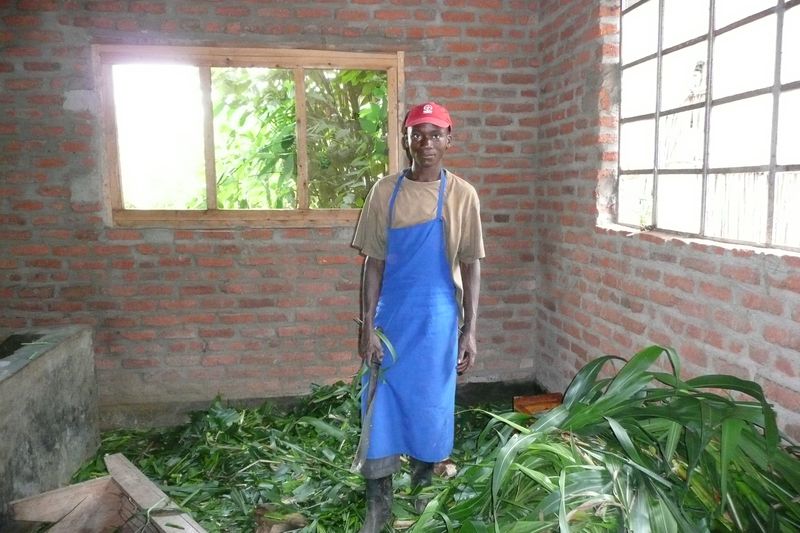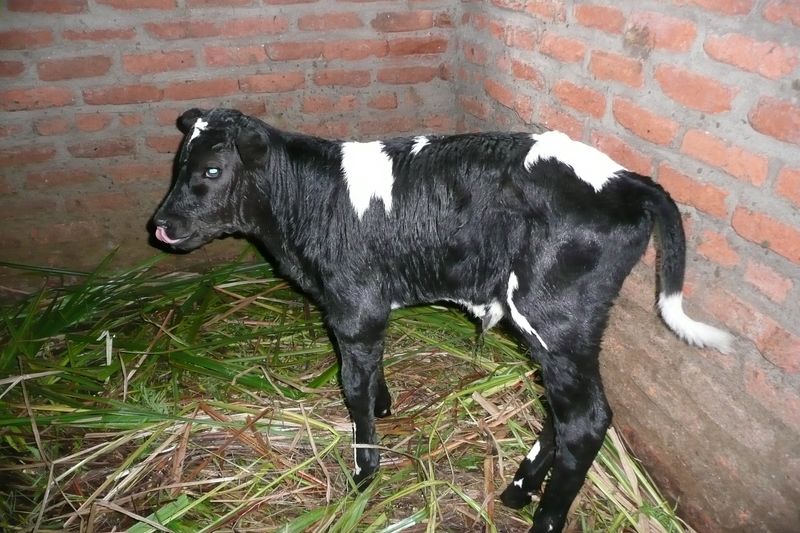 ---